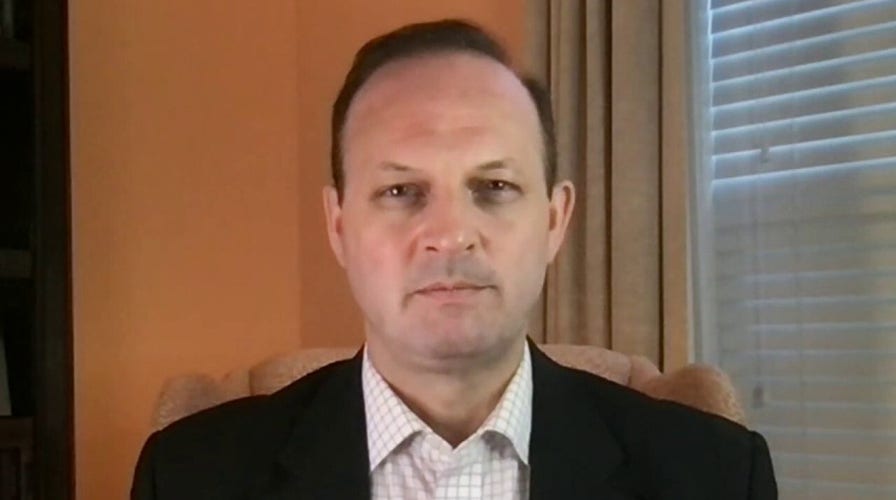 South Carolina Attorney General Alan Wilson joined "Sunday Night in America with Trey Gowdy" to discuss spearheading the push to return early-released murder convict Jeroid Price back to prison. Wilson detailed the controversy and the court's subsequent decision to issue a bench warrant for Price's arrest.
Jeroid Price, who was found guilty in 2003 for the murder of Carl Smalls Jr., a 22-year-old man, at a nightclub near Columbia, S.C., was prematurely released due to an order issued by the since-retired Judge Casey Manning.
Wilson points to a Democratic legislator and Democratic prosecutor obtaining a "secret order" that resulted in Price being released 16-years early from a 35-year sentence.
SOUTH CAROLINA AG WANTS COURT TO UNSEAL SECRET ORDER THAT FREED CONVICTED KILLER 16 YEARS EARLY
"You can't have – a criminal defense attorney, a prosecutor, a judge enter into an agreement to illegally deprive people of their constitutional rights, namely victims. You also can't have them enter into an agreement to circumvent the mandated laws that the General Assembly has passed that requires them to follow a process," Wilson said. "What you had is, is you had a prosecutor, and you had a criminal defense attorney, who coincidentally happens to be in the General Assembly, approach a judge who was on his last day before retiring and enter into an agreement that voided all of those requirements. No hearing, no motion, and then the order was sealed."
Wilson shared how he led his argument before the South Carolina Supreme Court with the point that the constitutionally protected rights of victims and legislative procedure were bypassed in Price's case.
The South Carolina Supreme Court sided with Wilson in a 3-2 decision. 
"About 2-hours after we argued our case before the Supreme Court, they issued an order vacating, basically vacating the judge's order that released him and remanding him back to the Department of Corrections," Wilson said.
SOUTH CAROLINA FAMILY DEMANDS JUSTICE AFTER SON'S KILLER RELEASED 16 YEARS EARLY: 'CRIMINAL ASSISTANCE SYSTEM'
Fox News host Trey Gowdy asked Wilson about the originator of the plan behind Price's early-release. 
"Well, it was the defense attorney's petition. The defense attorney petitioned the judge, and then in the facts of the petition – there was a motion. Then, of course, the motion was verbal, oral, was in the judge's chambers, literally on the last day of the judge being in office," Wilson said.
Wilson added that Price has since gone, "to the wind. We can't find him, as far as I know."
Wilson confirmed that Price, who is "now a wanted man," could be entitled to a hearing to discuss the justification for his early-release upon his recapture.
CLICK HERE TO GET THE FOX NEWS APP 
The court has yet to release its detailed reasons for vacating the order that led to Price's release.
Fox News reporter Louis Casiano contributed to this report.