The State Department says that it's "unable to confirm" the authenticity of a video purporting to show a drone attack on the Kremlin.
State Department Principal Deputy Spokesperson Vedant Patel was responding to claims from Russian government officials who said that Ukrainian forces attempted to kill President Vladimir Putin by a failed drone attack.
"We are aware of these, but unable to confirm the authenticity of this," Patel said during a press conference Wednesday. "We're continuing to assess this and confirm the authenticity."
Russian officials said that two drones were used in the alleged "assassination attempt" at Putin's residence within the Kremlin compound. Russian defense systems disabled the drones, the officials added.
RUSSIA CLAIMS PUTIN TARGETED IN DRONE ASSASSINATION ATTEMPT, AS VIDEOS CIRCULATE ONLINE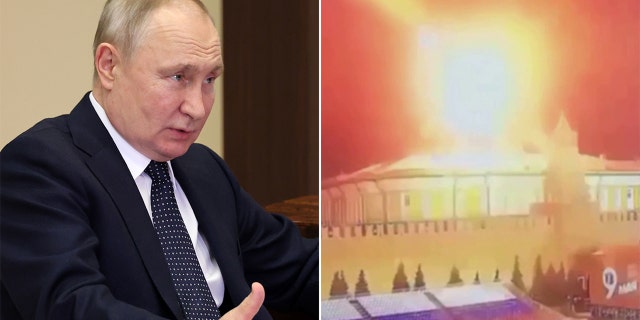 No injuries or damage was reported as a result of the alleged incident, and Putin was seen Wednesday in pictures released by the Russian government.
Repeating Secretary of State Antony Blinken's comments on the incident, Patel said that anything coming from the Kremlin should be taken with a "shaker of salt."
"But throughout this, it's important to remember a couple of things. First, Russia invaded Ukraine. It did so unprovoked. They started this war and they could end it today if they pulled their troops out," Patel said.
Patel also noted that "Russia continues to fire missiles and drones at Ukraine every week."
PUTIN FACES POSSIBLE ARREST IF HE ATTENDS BRICS SUMMIT IN SOUTH AFRICA: REPORT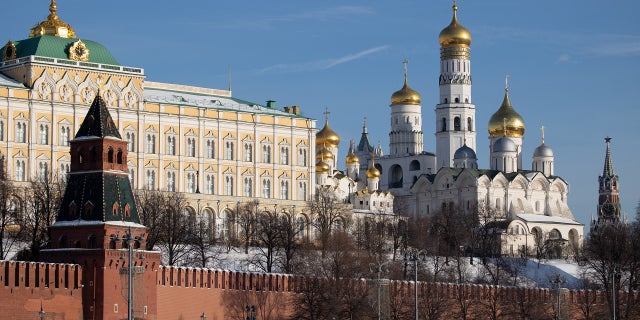 In reports from state media outlet RIA, the Kremlin described the incident as a "terrorist action" and threatened retaliation in Ukraine.
"The Kremlin has assessed these actions as a planned terrorist act and an assassination attempt on the president on the eve of Victory Day, the May 9 Parade," RIA said.
Office of the President of Ukraine advisor Mykhailo Podolyak said the drone incident is being used as a false flag in order to justify retaliation.
CLICK HERE TO GET THE FOX NEWS APP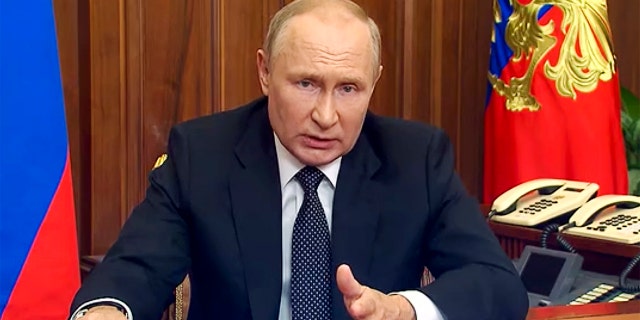 "Russia is clearly preparing a large-scale terrorist attack. That's why it first detains a large allegedly subversive group in Crimea. And then it demonstrates 'drones over the Kremlin,'" Podolyak said.
Fox News' Timothy Nerozzi contributed to this report.