FIRST ON FOX: Reps. Elise Stefanik, R-NY, and Jim Banks, R-Ind., are introducing legislation to push back against Chinese and Russian ties to U.S. colleges and universities, in an attempt to stop U.S. taxpayer dollars funding those countries' militaries.
Stefanik and Banks, who both serve on the House Armed Services Committee and the House Education and Workforce Committee, are introducing the Halting Academic Liaisons To (HALT) Our Adversaries Act. 
The bill bars federal funding going to U.S. academic institutions that have "contractual partnerships" with institutions in China and Russia. Specifically, it would require the Pentagon to identify those universities in China and Russia which provide support to their countries' armies and add them to a list of malign actors. It would then block funding for those U.S. institutions which maintain ties to those on that list, or a company linked to the Chinese government.
STEFANIK TAKES AIM AT 'UNACCEPTABLE' BLINKEN TRIP TO CHINA AFTER FOREIGN HACKERS ACCESSED GOVT EMAILS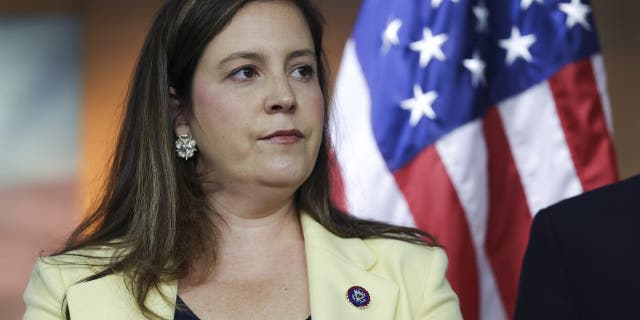 The legislation would also block the Intelligence Community from giving funding to U.S. institutions which maintain a partnership with any Chinese military company in the U.S., or a Chinese university linked to a company aligned with the Chinese government.
BIDEN CLAIMS SPY BALLOON 'MORE EMBARRASSING' FOR CHINA, SUGGESTS IT WASN'T 'INTENTIONAL'
"I am working to protect U.S. taxpayer dollars from benefiting adversarial militaries in Communist China or Russia," Stefanik said in a statement. "Make no mistake: these are our foreign adversaries, and my legislation will halt taxpayer funds going to colleges and universities who in any way contribute to the military capabilities of Communist China and Russia." 
"The threat posed by Communist China and Russia continues to grow as they enhance their capabilities and engage in malign activities around the world," she said. I will continue to ensure the U.S. taxpayer dollars do not supplement those efforts and that we continue to maintain our military superiority."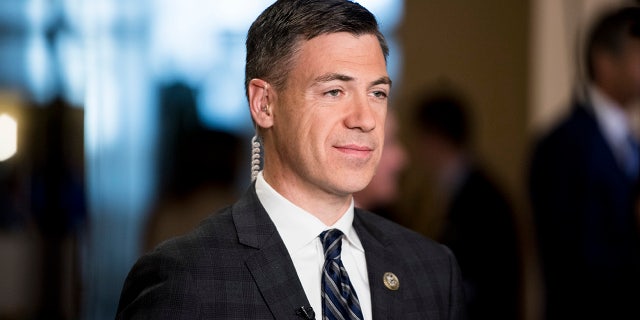 "We have seen far too many examples of intellectual property theft and espionage to allow university partnerships with foreign adversaries," Banks said in a statement. "The cutting-edge research being done at schools like Purdue in my home state of Indiana gives our defense industry an unmatched advantage that we cannot risk exposing to China and other bad actors."
The bill has already found support from at least one group pushing for tougher action against U.S. adversaries. The Foundation for Defense of Democracies Action said in a statement that the bill "will help protect critical US investments in research that could make it into the hands of US adversaries."
RFK JR CLAIMS BIDEN TROOP MOBILIZATION IS PREP FOR 'GROUND WAR WITH RUSSIA' 
The legislation comes as tensions remain high with Russia over its ongoing invasion of Ukraine. Meanwhile, there has been increased aggression from China in recent months. Reports emerged of attempts by the communist regime to build a spy base in Cuba, just months after a Chinese spy balloon flew across the U.S. before being shot down. There are also ongoing concerns about a potential invasion of Taiwan by Beijing.
CLICK HERE TO GET THE FOX NEWS APP
Stefanik took aim at the Biden administration last week for dispatching Secretary of State Antony Blinken to China in June after learning of an intrusion into government emails the same day — accusing the administration of "legitimizing the CCP's aggressive behaviors in the process."