The Los Angeles Lakers were blown out in Game 2 of its playoff series against the Golden State Warriors Thursday night, and eight-time All-Star Anthony Davis was a no-show. 
Davis scored just 11 points, adding seven rebounds and four assists as the Lakers lost 127-100.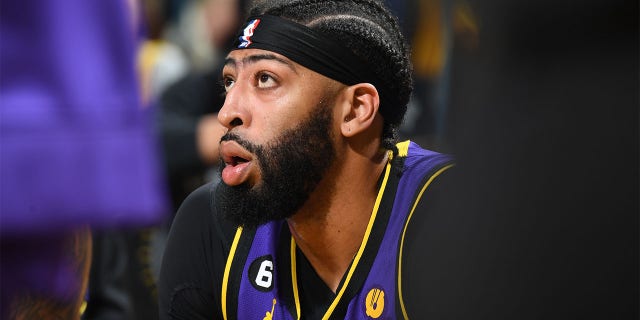 His performance came after a dominant Game 1 where Davis scored 30 points and grabbed 23 rebounds, and ESPN analyst Stephen A. Smith was appalled by his response on Thursday night.  
2 PLAYERS LAKERS TRADED MIDSEASON WANT CHAMPIONSHIP RINGS IF TEAM WINS NBA TITLE
"Anthony Davis was straight garbage last night. Let's just call it what it is. Straight garbage. I mean, he was so bad, sanitation workers might not want to go near him. And that's their job. To take out garbage," Smith said Friday on ESPN's "First Take." 
The Lakers entered halftime down 11 but were outscored 43-24 in the third quarter, putting the game on ice before the start of the fourth quarter. 
"This is not about the Lakers losing Game 2. This is about his performance, which was a flagrant dereliction of duty," Smith added. "This brother didn't show up at all, and he left LeBron James hanging. You're the Los Angeles Lakers, you Lakers Nation, you want to win this series? You got to call this brother out. Because he's too great. Anthony Davis, you are too great. In your sleep you can score 11 points. In your sleep. That's how great you are. We know how great you are.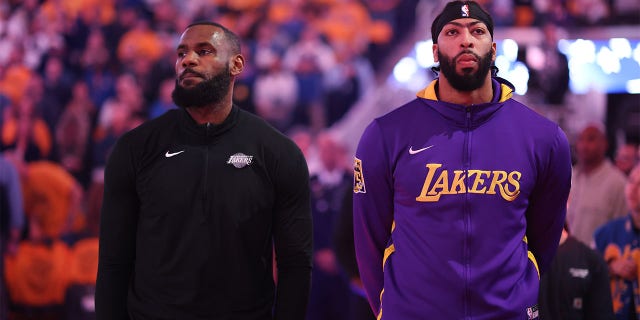 CLICK HERE FOR MORE SPORTS COVERAGE ON FOXNEWS.COM
"There's only two reasons that Anthony Davis doesn't play the way he's supposed to play. He's hurt and unavailable or he's disinterested. Last night he looked disinterested. He looked apathetic. He looked indifferent."
The Warriors were led by Klay Thompson, who poured in 30 points on 8-11 shooting from the three-point line. 
"I was just trying to get the crowd going," Thompson said. "It's always fun when you shoot the ball well, it's even better when you couple that with a win."
CLICK HERE TO GET THE FOX NEWS APP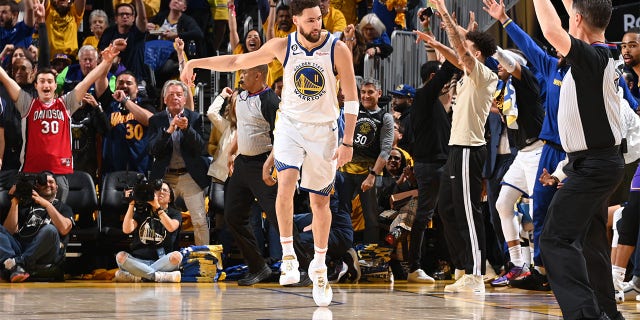 The series now heads back to Los Angeles for two games, with Game 3 scheduled for Saturday. 
"They made their adjustments. We knew they were going to do that, that's what a championship team does," James said. "They held serve on their home court tonight."
The Associated Press contributed to this report.