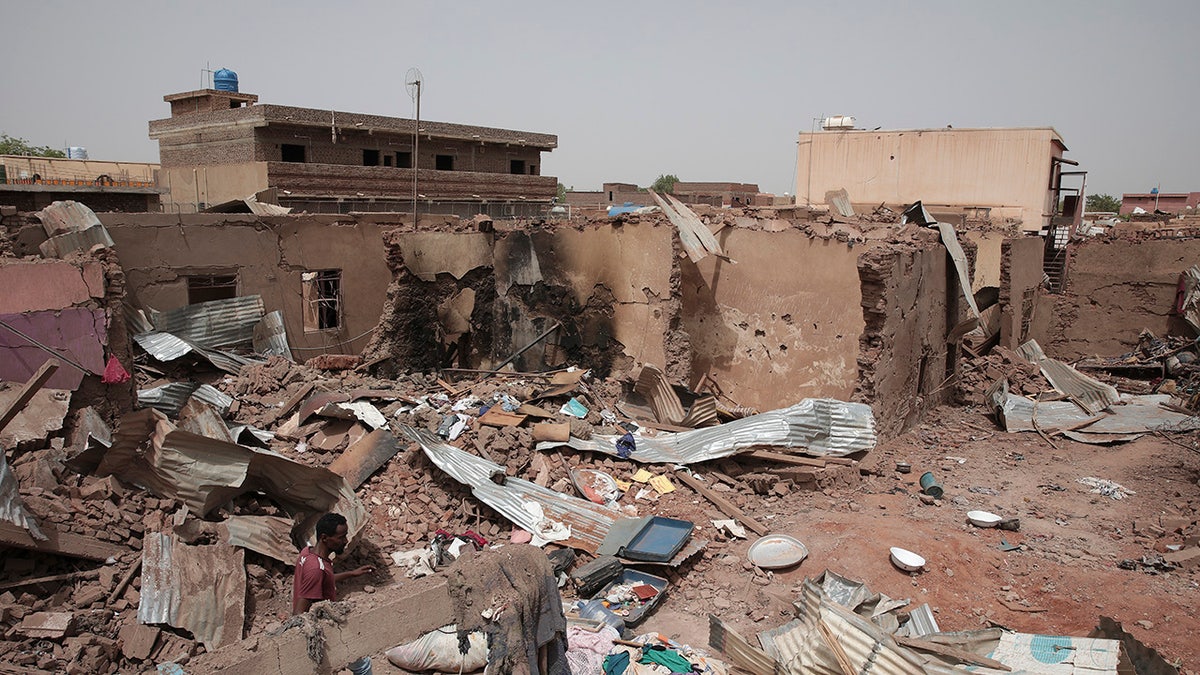 A U.S. official said on Wednesday that the takeover of a national health lab by Sudanese fighters does not "dramatically change the existing health threat posture," pushing back against a warning from the World Health Organization that the seizure poses "a huge biological risk."
Fighting broke out on April 15 between the Sudanese military, led by Gen. Abdel-Fattah Burhan, and the Rapid Support Forces (RSF), a paramilitary force led by Gen. Mohammed Hamdan Dagalo. The two leaders partnered up to orchestrate a military coup of Sudan's Western-backed administration in 2021, but have since turned against each other during negotiations over how to incorporate the RSF into the country's armed forces.  
Dr. Nima Saeed Abid, the WHO's representative in Sudan, said that "one of the fighting parties" took over the National Public Health Laboratory in the capital of Khartoum on Tuesday, calling it an "extremely, extremely dangerous" development. 
"We have polio isolates in the lab. We have measles isolates in the lab. We have cholera isolates in the lab. So here is a huge biological risk associated with the occupation of the central public health lab in Khartoum by one of the fighting parties," he told a United Nations briefing on Tuesday.
A U.S. official familiar with the matter said on Wednesday that it is "clearly" not a good situation, but downplayed the WHO's assessment. 
"The National Public Health Laboratory in question is the Sudanese's reference lab for its health system. This means the pathogens stored there are already in the population (e.g., TB, COVID, Cholera). Therefore, medical and intelligence experts assess at this time the current situation does not dramatically change the existing health threat posture," the official said. 
"There is also at this time no assessed tie between the looters and terrorist organizations; nevertheless, we continue to track the situation with allies and partners."
FIRST IMAGES FROM SUDAN EVACUATION EMERGE, AS US PULLS OUT ALL DIPLOMATIC STAFF
Diplomatic staff at the U.S. Embassy in Khartoum were evacuated over the weekend. 
The U.S. brokered a 72-hour ceasefire between the two sides that started at midnight on April 24, though there have still been reports of sporadic violence. 
CLICK HERE TO GET THE FOX NEWS APP
Two American citizens have been killed in Sudan since the fighting broke out. 
"We continue to make clear at the highest levels of our government the leadership of both the Sudanese Armed Forces and the Rapid Support Forces that they are responsible for ensuring the protection of civilians and noncombatants, including people from third countries and humanitarian staff that are working to save lives," White House National Security Council spokesperson John Kirby told reporters on Wednesday.