Pro Bowl wide receiver JuJu Smith-Schuster inked a multi-year contract with the New England Patriots in March.
It was somewhat of surprising move considering he spent the 2022 season with the Kansas City Chiefs, where won Super Bowl LVI. The Chiefs reportedly tried to keep Smith-Schuster on the roster, but he ultimately decided to head to New England.
Now, the 26-year-old is shedding some light on what factored into his decision to leave.
CLICK HERE FOR MORE SPORTS COVERAGE ON FOXNEWS.COM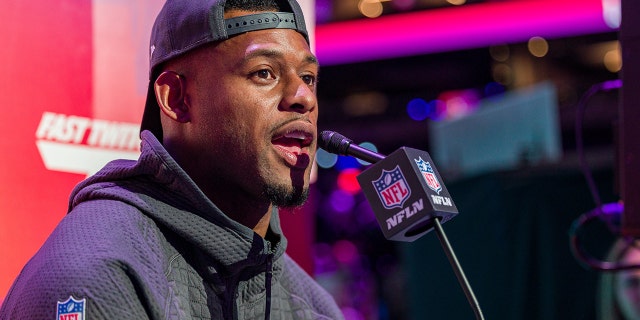 Smith-Schuster held a media session with reporters and revealed that the chance to play under longtime Patriots coach Bill Belichick was something that attracted him to New England.
TEXANS' NEW QUARTERBACK CJ STROUD CLAPS BACK AT DOUBTERS: 'I KNOW THE FILM SPEAKS FOR ITSELF'
Smith-Schuster was drafted by the Steelers in the second-round in 2017. Playing in the AFC helped him gain familiarly with Belichick early on in his career.
During his rookie year, Smith-Schuster recalled Belichick instructing the defense to double-team him. The double-team strategy became a common theme going forward when Pittsburgh matched up against New England.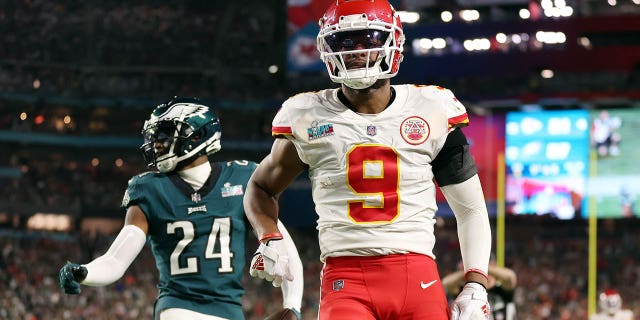 Smith-Schuster said being double-teamed by Belichick left him feeling respected.
"One thing I've learned playing against Bill is that if he ever double-teams you, you're a key player in his eyes," Smith-Schuster said Tuesday.
"So back then when he was doing that, I looked at it like, 'OK, he respects my game, and he respects me.' Being able to circle back around in Year 7 to be here, it shows that he still has respect."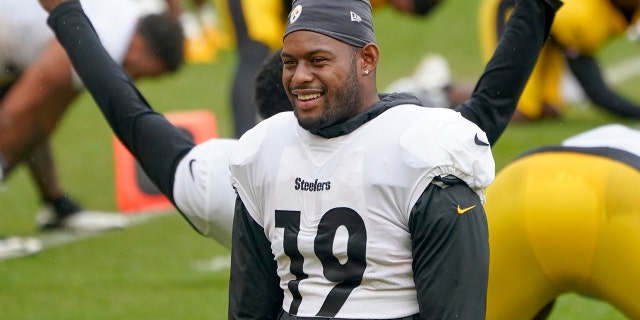 Smith-Schuster also expressed confidence when he spoke about the talent on the Patriots and the team's chances of winning in 2023.
"Most definitely, most definitely. We definitely have enough," Smith-Schuster said.
"We've got guys who can run down the field. We've got guys that can do a lot of different things. What's crazy about this offense that I didn't know about until I got here was that there's guys that play both ways. There's guys that can play receiver, that can play in the backfield, and seeing that you can have so many different weapons with these players, it just gives Mac these opportunities to do whatever he wants."
CLICK HERE TO GET THE FOX NEWS APP
Smith-Schuster decided to bet on himself by signing a one-year contract with the Chiefs last offseason. It paid off, as he produced a solid season in Kansas City. He will now likely be considered Jakobi Meyers replacement in New England.
Meyers had a breakout season in 2021 and had been one of the Patriots most productive wide receivers over the past couple of years. In March, he departed New England and signed a three-year deal with the Raiders.