Switzerland's executive body agreed Wednesday to help pay for the country's first national memorial to honor the six million Jews and other victims of the Holocaust and Nazi persecution.
The Federal Council, the seven-member executive branch, approved 2.5 million Swiss francs (about $2.8 million) for the memorial that will be erected at an unspecified "central location" in the capital, Bern, at a time when the number of Holocaust survivors has dwindled and antisemitism has risen again.
Switzerland has long grappled with its ties to Nazi Germany.
FAMOUSLY NEUTRAL SWITZERLAND PLEDGES $2B TO UKRAINE UNDER GLOBAL PRESSURE
In the 1990s, Switzerland's first Jewish and woman president, Ruth Dreifuss, called for national introspection on the issue, and a government report said Switzerland had taken part in over three-fourths of worldwide gold transactions by Nazi Germany's Reichsbank — both as a buyer and an intermediary.
Federal and local officials said details of the memorial are still being worked out, and didn't specify when it would be completed.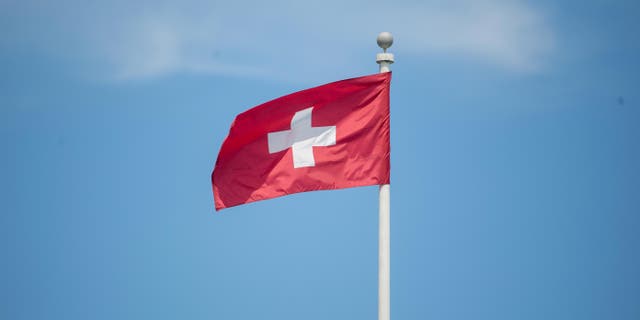 "The Federal Council considers it of great importance to keep alive the memory of the consequences of National Socialism, namely the Holocaust and the fate of the six million Jews and all other victims of the National Socialist regime," a government statement said.
Switzerland and its capital, through the move, were "creating a strong symbol against genocide, antisemitism and racism, and for democracy, the rule of law, freedom and basic individual rights," it said.
YELLOW DAFFODILS, PLANTED IN HONOR OF 1943 UPRISING AGAINST NAZI OCCUPIERS, BLOOM IN WARSAW
The Swiss Federation of Jewish Communities, an umbrella group, and federal officials said Switzerland has about 60 small, private sites remembering the Holocaust and other crimes of the Nazis.
"There is, however, no official or national memorial for the numerous Swiss victims of persecution, for the thousands of refugees repelled at the borders or deported, but also for the many courageous helpers in this country," the federation said, noting that the memorial would be created to honor them all.
The group says recent studies have shown that a "sizable number" of Swiss citizens were victims of the Nazi regime, "persecuted because they were, for example, Jews, socialists, Sinti or Roma." Both Sinti and Roma are peoples who live predominantly in eastern Europe.
CLICK HERE TO GET THE FOX NEWS APP
Thousands of people flocked toward Swiss borders during World War II seeking protection and were turned away — "and, in many cases, sent back to certain death," the group said.