Dolph Lundgren confirmed a "Drago" spinoff is still in the works and says he wants Sylvester Stallone to "get involved."
Lundgren spoke to Fox News Digital about the project while promoting his new film, "The Best Man." The actor stars alongside Luke Wilson and Brendan Fehr in the action thriller, which was released April 21.
"There was a writer who wrote a script [for "Drago"], which wasn't very good," Lundgren said. "So, everybody's waiting for a new writer to come in and try to shape it."
The news of the "Drago" spinoff in development at MGM Studios created controversy because Stallone initially criticized the project. The actor called out producer Irwin Winkler and his sons, Charles and David, for "picking clean the bones" of the "Rocky" character Drago.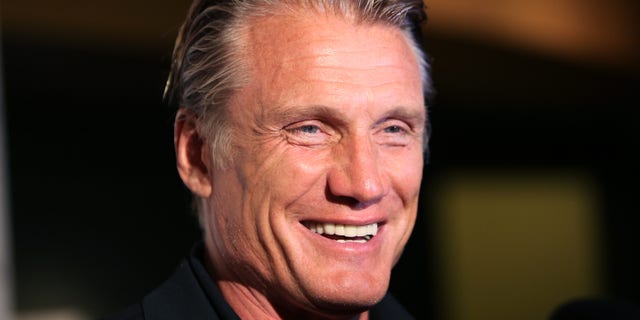 DOLPH LUNDGREN RESPONDS TO SYLVESTER STALLONE'S CRITICISM OF THE POTENTIAL 'ROCKY' SPINOFF, 'DRAGO'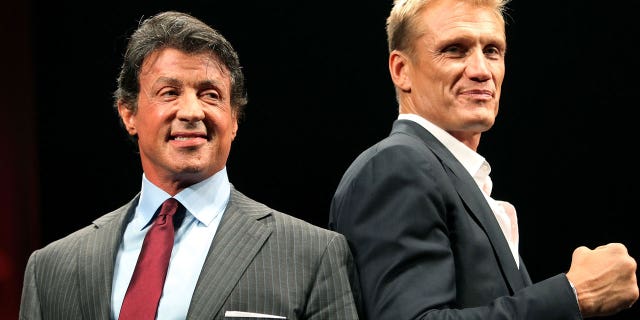 "ONCE AGAIN, IRWIN WINKLER, this PATHETIC 94 year old PRODUCER and HIS MORONIC VULTURE CHILDREN, Charles And David, are once again picking clean THE BONES of another wonderful character I created without even telling me…" Stallone wrote on Instagram at the time.
"I APOLOGIZE to the FANS, I never wanted ROCKY characters to be exploited by these parasites…" Stallone added. 
Lundgren told Fox News Digital he and Stallone are friends, and the issue has been "cleared out" since.
Despite the drama, the project is still in development. Lundgren predicted the "Drago" spinoff won't be available for fans until late 2024 or even 2025, depending on the timing of filming.
"It's certainly a cool role to play, and I think there's a big audience out there for it," he explained. "I certainly would like Sly to get involved. He's a very smart man, and he's a great producer. And also it'd be fun to act with him."
DOLPH LUNDGREN RELIEVED SYLVESTER STALLONE SURVIVED HIS NEAR-FATAL PUNCH ON 'ROCKY IV' SET: 'GLAD HE MADE IT'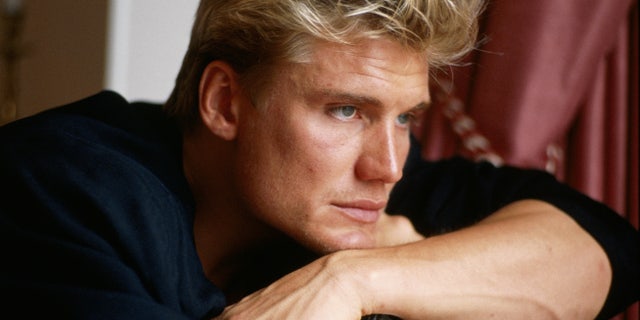 Prior to his career in Hollywood, Lundgren spent time as a world-class competitor in Japanese karate. He took up acting in the early 1980s, landing his debut film role in "A View to Kill" in 1985.
That same year, he also appeared in "Rocky IV," which skyrocketed him to fame.
Lundgren went on to star in films such as "Masters of the Universe," "Universal Soldier," "The Expendables" and, more recently, "Aquaman."
The Swedish actor isn't the only '80s action star back on screen recently. Arnold Schwarzenegger has a new TV show, "FUBAR," being released this year, and Stallone has a reality TV show following his family for Paramount+.
Lundgren told Fox News Digital he never would have guessed the '80s actions stars would still be on top 30 years later.
"I mean, I couldn't think more than six months ahead back then," Lundgren said.
The actor revealed he's been filming his life for the past two years to give fans a glimpse behind the scenes. The documentary will show Lundgren now, and dive into his career and past roles. Schwarzenegger, Stallone and Jean-Claude Van Damme were all interviewed for the project, according to the actor.
"That experience brought me back," he said. "It's amazing, especially [Schwarzenegger and Stallone], that they're still so successful. And it's just a great role model for me to try to at least get halfway to where they've been and be happy."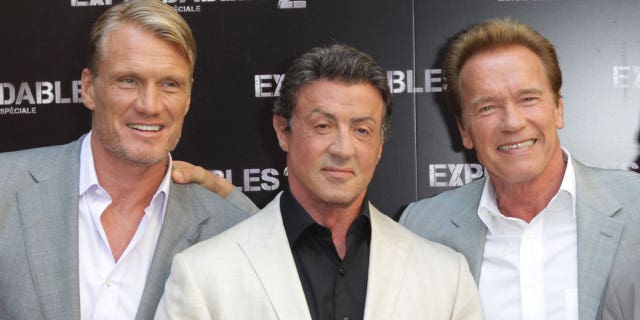 The trio are still friends all these years later. Lundgren and Schwarzenegger were recently spotted working out together in Venice, California.
Stallone and Lundgren are working together on "The Expendables 4." The film is set to be released in September.
"Sly and I tend to always be involved in something," Lundgren acknowledged.
CLICK HERE TO SIGN UP FOR THE ENTERTAINMENT NEWSLETTER
Lundgren plays the "tough guy" in his newest film, "The Best Man."
The action thriller showcases a wedding at a remote resort that gets taken over by mercenaries. Lundgren, who plays an ex-military alcoholic in the film, is joined by Luke Wilson, who is the groom, and Brendan Fehr, the best man, as the trio attempts to save hostages.
Lundgren explained why he was drawn to the role.
CLICK HERE TO GET THE FOX NEWS APP
"There was a fun story, and it was an interesting character for me because I play like an ex-military guy, but his main feature in this film is that he's a bit of a drunk and is kind of devil may care type of guy, friends of the groom," Lundgren told Fox News Digital.
"I thought it was fun to improvise a little bit around somebody who's got a little problem with alcohol but is still a tough guy."