Taiwan's Vice President Lai Ching-te, who is running for president next year, is to visit the United States next month, and the Biden administration is reportedly attempting to downplay the "transit" stop in order to stave off condemnation from Beijing.  
At a press conference Monday, Taiwan's Vice Minister of Foreign Affairs Alexander Tah-ray Yui revealed that Lai will stop in the U.S. while traveling to attend the Paraguay president's inauguration. 
Lai is expected to arrive in Paraguay on Aug. 14, a day before the inauguration, Yui said, according to the Wall Street Journal, without offering more details on the vice president's planned itinerary in the U.S. Asked about concern over China's reaction to the trip, Yui said there would be "no justification for any harassment," given it would be the 11th time a Taiwanese vice president has stopped over in the U.S.
A Biden administration official told the Journal Sunday that Lai would not stop in Washington, D.C., as the United States has agreed not to maintain formal diplomatic relations with Taiwan. 
BLINKEN GRILLED ON ALLEGED DISCONNECT WITH BIDEN ON TAIWAN POST-CHINA TRIP: 'WE ARE THERE FOR TAIWAN'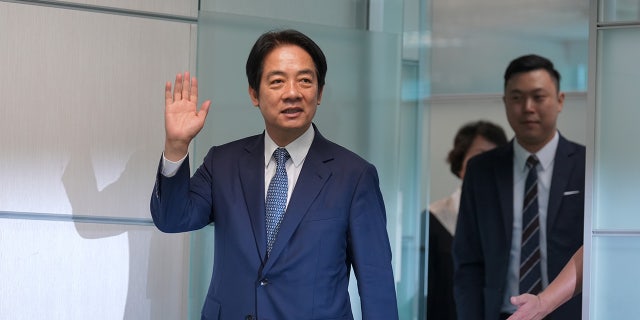 "We don't take sides. We won't interfere in Taiwan's election, and we expect Beijing not to interfere either," the official reportedly said, warning China should not respond with provocation.
Lai, the presidential candidate of the incumbent Democratic Progressive Party (DPP), is considered more aggressive in advocating for Taiwanese independence compared to current President Tsai Ing-wen. Tsai cannot seek re-election due to term limits.
China had vowed "strong and resolute measures" in response to Tsai transiting in New York and California in the spring to meet with House Speaker Kevin McCarthy, R-Calif., and other U.S. officials. House Speaker Nancy Pelosi's trip to Taiwan last August similarly prompted China to engage in threatening military exercises. 
The Biden official told the Journal Sunday that Hou Yu-ih, the candidate for Taiwan's main opposition Kuomintang, or Nationalist Party, also has a scheduled trip to the U.S. this fall. 
Secretary of State Antony Blinken, who met with Chinese President Xi Jinping last month, reportedly received a grilling from Chinese officials during the landmark two-day Beijing trip regarding Washington's stance on the upcoming January 2024 elections in Taiwan.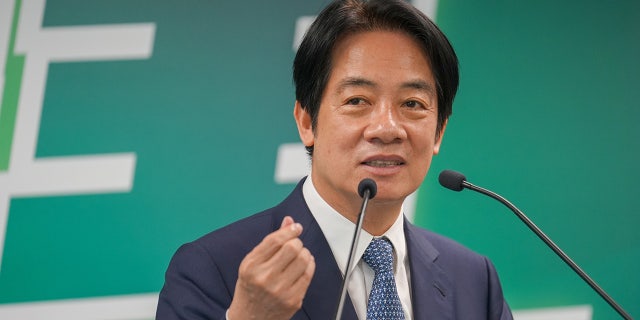 BLINKEN SAYS US 'DOES NOT SUPPORT TAIWAN INDEPENDENCE' DURING CHINA VISIT
Though Blinken maintained that the Biden administration would keep an even hand and does not support any meddling, Chinese officials sought to induce Washington's cooperation against Lai, considered by Beijing as a member of the "pro-independence" wing, sources previously told the Journal. 
China regards close U.S. ally Taiwan as its own territory, and regularly sends planes and warships to harass the island's military and intimidate its 23 million citizens. Just days ago, U.S. officials said Blinken stressed the importance of maintaining peace and stability across the Taiwan Strait and raised concerns by Washington and its allies over China's actions in his late-Thursday meeting with Wang Yi, who heads the ruling Communist Party's Central Commission for Foreign Affairs, in the Indonesian capital of Jakarta.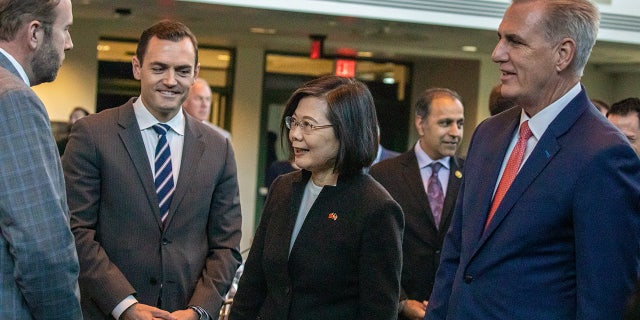 CLICK HERE TO GET THE FOX NEWS APP
Blinken and Wang, along with Russian Foreign Minister Sergey Lavrov, were attending the Jakarta meetings with counterparts in the Association of Southeast Asian Nations, a 10-nation regional bloc that is often pinned between competing interests of the two leading world powers over a range of issues, including tensions regarding Taiwan and territorial disputes in the South China Sea.
Though the U.S. has sent officials, including Blinken and Treasury Secretary Janet Yellen, ties remain at a low. China has pointedly refused to reestablish contact between the two militaries, possibly as a protest against U.S. sales of defensive weaponry to Taiwan and sanctions against Chinese Defense Minister Li Shangfu.
The Associated Press contributed to this report.