NEWYou can now listen to Fox News articles!
Remember when drinking Bud Light wasn't a heavy topic? Now, one of the anchor products for Budweiser is dragging down an entire company. 
Just the other day, video surfaced of fans lined up to get beer in Boston's renown Fenway Park. Lined up at every concession stand but one – the one selling Budweiser and, especially Bud Light.
This is no longer about a boycott. This is about executive survival, which matters far more to CEOs and the people they pay. As Mel Brooks' Gov. William J. Le Petomane memorably declared, "We've gotta protect our phony, baloney jobs, gentlemen!"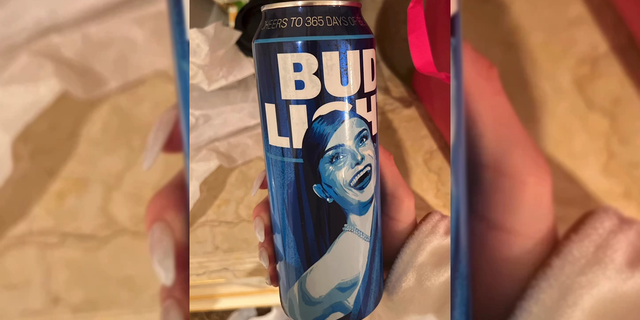 The Budweiser bosses are terrified about losing those jobs, even though it's their fault because of their support of transgender extremist Dylan Mulvaney. (So extreme, Mulvaney thinks misgendering "should be illegal.") 
DYLAN MULVANEY IS A CARICATURE OF WHAT IT MEANS TO BE A WOMAN. WHEN WILL CORPORATE AMERICA TREAT US FAIRLY
Cue Anheuser-Busch CEO Michael Doukeris downplaying the whole situation to investors during an earnings call, "We need to clarify the facts that this was one can, one influencer, one post and not a campaign."  
Sure. 
He went on to add that the brand had only suffered a loss of 1% globally. But NBC News pointed out that means Bud Light is down 21.4% and Miller Light and Coors Light are both up 21%.  
More importantly, Anheuser-Busch InBev, the corporate owners, kicked butt in 2022 with revenue up 11.2%. Suddenly, they've taken a hit that has sales down globally. That's a lot of numbers and they add up to disaster if the situation isn't fixed. 
Here's the key point. It was deliberate. Budweiser might blame marketing morons, but the decision to alienate its customers had to come all the way from the top. Now, more than a month into the worst marketing crisis since New Coke, there are three likely ways for this to end.  
Surrender to the left 
Forget the slogan "go woke, go broke." Almost every major company around the world has embraced leftist attitudes. Call it ESG or MARX, corporations took a sharp left turn. For Doukeris or his replacement (ahem!) to turn right would be a huge risk. It's much easier to go along to get along. 
That is the path of least resistance. That's where most celebrities are and where marketers tell them the young future drinkers are, as well. That fight has already escalated. Chicago's 2Bears Tavern Group, owner of four gay bars, criticized Budweiser for "abandonment of its support" of Mulvaney.  
Now, Budweiser is facing boycotts on both sides. Bud bosses jumped smack dab into the middle of culture wars. If they pick one side, they risk offending the other.  
So, which one do they choose? The one with most corporations, media and celebrities or the one with their customer base? They are more likely to replace the Clydesdales with My Little Pony than go against the corporate tide.  
If DraftKings lets you put money on either side, this is the safe bet. 
Surrender to the right 
Asking businesses to do the right thing is like asking President Joe Biden to enforce the border. Both might do what you want, but they hate you and the only reason they might listen is out of self-interest. 
AFTER THE DYLAN MULVANEY-BUD LIGHT FLAP, A SURPRISING TWIST IN THE TRANSGENDER DEBATE
If Budweiser sides with its customers, that's all that matters. Bud Light keeps trying to placate beer drinkers without making any changes. It released two bogus commercials designed to bring conservative beer drinkers back to the brand. 
The first brought in the Clydesdales and tells of a "beer rooted in the heart of America." It says the story is "bigger than beer" and praises "generations willing to… remember." Not really the corporate message they wanted to send. Bud Light execs are terrified that people will realize this fight is indeed "bigger than beer," it's the future of everything Americans believe. And yes, customers remember. And Bud Light sure doesn't want that.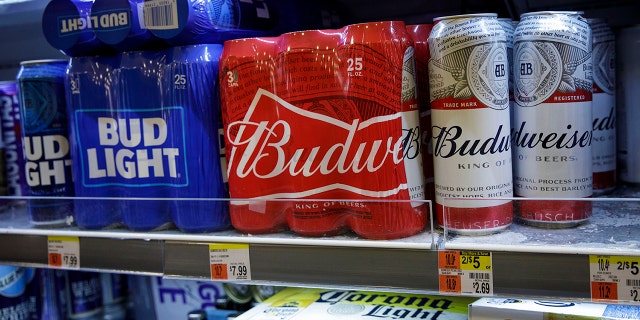 The second commercial was even more ridiculous. It was just a bunch of phony TV friends drinking Bud Light in the rain with "Chicken Fried" by the Zac Brown Band playing in the background. Corporate-pretend fun is seldom convincing. The commercial so openly pandered that Budweiser had to shut off comments to the video. 
Sooner or later, it's going to dawn on someone at Budweiser or their bosses at Anheuser-Busch that conservative beer drinkers aren't the idiots marketers think they are. The only way to win them over is to apologize, kick the transgender insanity to the curb and go back to normal. 
If you are a betting man (er, person), and I am, this is the long shot bet. Budweiser would rather spend triple its ad budget to sucker its customers back than actually win them over with honesty. That's really their plan. Not to address the crisis, just to bombard us with more fake friends and chicken-fried BS. 
The crash-and-burn scenario 
This result is more likely than it should be. Inertia takes hold and Budweiser execs, their eventual replacements and even their corporate bosses are all afraid to pick a side. Instead, much like New Coke, they let the product line die. This time, they throw marketing and corporate support to a new lite beer or maybe more than one.
CLICK HERE TO GET THE OPINION NEWSLETTER
Imagine they get savvy and try to segment the market. Come up with a "USA! USA!" brand for old Bud Lite drinkers and a woke brand for the Mulvaney crowd.  
It might work, or the company might just end up ceding the lite beer market to its competitors by the time they get around to taking action. Execs are already wondering how many of those who switched will be coming back. It's not like Bud Light tastes good in the first place. 
Bonus round – the chaos spreads 
Warning: If you work for any major woke corporation, you'd better sit down for this. What all the corporations fear is the Bud Light boycott works. Suppose rational people decide they don't want someone mocking women as the spokesperson of the product they use. 
CLICK HERE TO GET THE FOX NEWS APP
Then, all dozen or so companies that already have deals with Mulvaney are at risk. And not just them, any company that foists woke garbage on its customers suddenly might face the music or simply face customers who go to less-woke competitors. 
That's why Bud Light doesn't want anyone to remember. It can't risk it.
CLICK HERE TO READ MORE FROM DAN GAINOR