Years after a sloppy Army investigation slapped soldiers with false criminal records and derailed his career, the officer who led the fight to clear service members' names has finally received his previously denied promotion.
But holding the golden oak leaf pin felt "bittersweet" for now-Maj. Gilberto De Leon.
"Now we're truly at the start line," De Leon told Fox News. "We've got to make sure this doesn't happen again."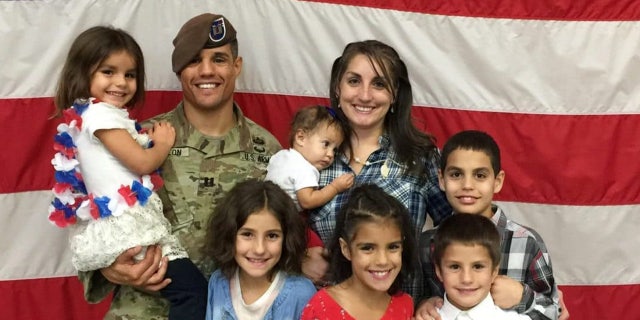 'DESTROYED LIVES': ARMY'S MAJOR CORRECTIONS ON FALSE ARREST RECORDS WON'T STOP EXPECTED LAWSUITS, LAWYER SAYS
De Leon was among close to 2,000 soldiers slapped with a false arrest record due to participating in a National Guard recruiting program known as G-RAP, which ended in 2012 amid accusations of fraud and mismanagement. Under pressure from Congress, the Army launched Task Force Raptor to investigate all 106,364 people paid by G-RAP and its Army Reserve counterpart.
Only 137 soldiers faced criminal prosecution, but the Army Criminal Investigation Division (CID) "titled" 2,580 soldiers, creating a permanent military record showing they were the subject of an investigation, according to the Army. CID forwarded an estimated 1,900 soldiers' records to an FBI database where the information showed up as an arrest on a background check — even though the soldiers were never arrested — and listed serious charges such as wire fraud.
The false records blocked service members like De Leon from promotions and haunted veterans in their civilian lives as they applied for jobs, licenses and more only to fail a background check.
ARMY SAYS RECRUITING NUMBERS ARE IMPROVING BUT REFUSES TO SHARE DATA: REPORT
De Leon was originally selected for major in 2019, but his promotion stalled after a review found the mark on his record. He's been fighting since then to clear his name and was the first G-RAP participant to have his record corrected last fall when CID promised to review all cases forwarded to the FBI.
In late May, De Leon was officially promoted. He said he will receive two years of backpay and can medically retire at his higher rank.
It's unclear exactly how many service members affected by the investigation remain in the military a decade after G-RAP ended. But some are still awaiting promotions, including Army Capt. David Hernandez who was slated to advance to major in 2020 before the flag on his record stalled his promotion packet.
His criminal background has been cleared, and Hernandez hopes a retroactive promotion will follow. But he fears it could still take months.
"Every day that passes puts me further behind my peers," Hernandez said. "If none of this would have happened, I would be getting looked at with my original peers with the promotion — possibly around 2026 — to lieutenant colonel."
WATCH MORE FOX NEWS DIGITAL ORIGINALS HERE
But Hernandez said he's lucky compared to the Guard members and reservists who left the military only to have the false arrest record harm their civilian careers.
"The people who have been washed out of the service without their retirement or their pensions, what happens to them?" service member advocate Liz Ullman previously told Fox News. "The people who haven't been able to get jobs because their background records have been so sullied, what happens to them?"
In the 2023 defense spending bill, Congress ordered the secretary of the Army to review the case file of every service member or veteran affected by the G-RAP investigation, expunge improper criminal records and report back to lawmakers.
CID expects to provide its review to Congress within the next month.
De Leon feels the Army still hasn't taken accountability for the investigation, which cost around $28 million and recouped about $500,000 of allegedly fraudulent payments, or apologized to the innocent soldiers caught up in it.
"This is the largest scandal in military history when it comes to military investigations," De Leon said. "We need to figure out who's going to be held accountable, and if our policy is going to change."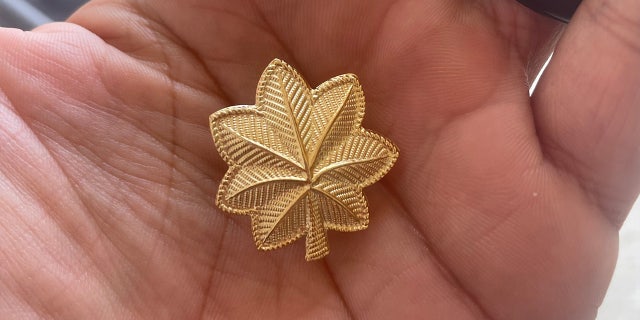 CLICK HERE TO GET THE FOX NEWS APP
An apology and commitment to change would go a long way, De Leon said, especially as the Army struggles with recruitment.
"Thousands of service members are still affected by this," he said. "We've got to make sure this doesn't happen again and there is some type of full restoration, some type of compensation and a public apology by our own appointed leaders."