British scientists have created infants using strands of DNA from three people, a technique that aims to reduce the risk of rare genetic diseases. 
"Mitochondrial donation treatment offers families with severe inherited mitochondrial illness the possibility of a healthy child," the U.K. fertility regulator said in a statement Wednesday. 
Britain's Human Fertilization and Embryology Authority confirmed that fewer than five infants have been born using the mitochondrial donation treatment and provided no further details in order to protect the families. The number was accurate as of late April 2023, The Guardian reported.
Doctors in the U.S. announced the birth of the world's first baby using the mitochondrial donation technique in 2016, after the treatment was conducted in Mexico.
BOSTON DOCTORS PERFORM SURGERY ON BABY'S BRAIN WHILE STILL IN THE WOMB: INFANT 'PROGRESSING REMARKABLY WELL'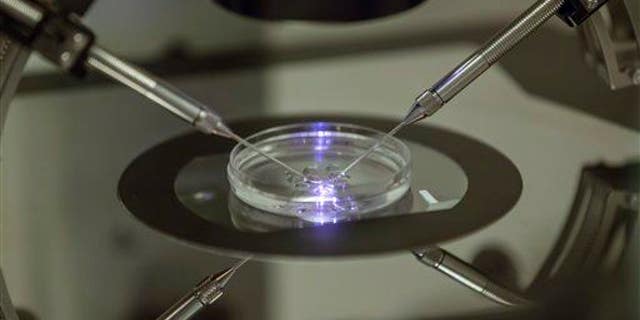 The three samples include an egg and sperm from the parents and mitochondria from the donor's egg – the third DNA sample. The mitochondria, which infants entirely inherit from their mothers, serve as the battery of the cell and faulty ones can lead to a number of genetic disorders. 
The process, which creates "three-parent babies," results in a child who is 99.8% of the DNA from the mother and father. About 37 genes come from the donor via mitochondrial donation. 
All women who undergo the treatment must receive approval from the Human Fertilization and Embryology Authority. 
PREDICTED TOP 10 BABY NAMES OF 2023 REVEALED, FROM LIAM TO OLIVIA: REPORT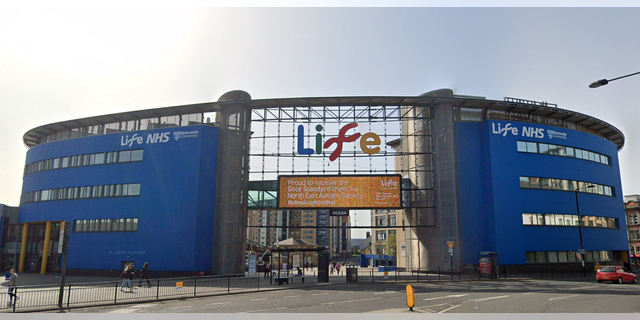 The agency said it was still in the "early days" but it hoped the scientists involved at Newcastle University would soon publish details of the treatment.
Progress on the treatment and research pioneered at the Newcastle Fertility Center prompted the British government to create stronger regulation in 2015, making the U.K. the world's first country to adopt legislation specifically regulating methods that help women have children without passing their faulty mitochondria onto their children. 
Mothers can still pass some small number of their faulty mitochondria to the infant despite the process, which can then multiply and mitigate the effects of the treatment, which is also known as mitochondrial replacement therapy (MRT). 
UNMARRIED CHINESE WOMAN FILES APPEAL AFTER HOSPITAL DENIES HER ACCESS TO FREEZE HER EGGS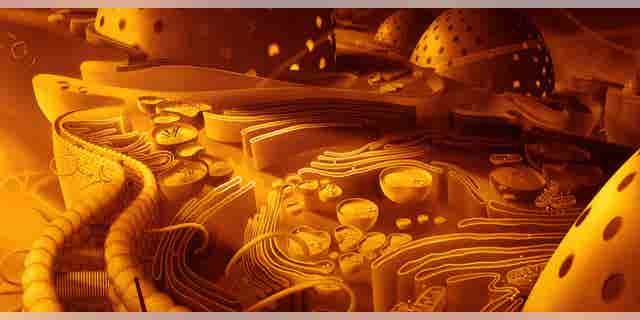 "The reason why reversal is seen in the cells of some children born following MRT procedures, but not in others, is not fully understood," Dagan Wells, a professor of reproductive genetics at the University of Oxford, told The Guardian. 
"So far, the clinical experience with MRT has been encouraging, but the number of reported cases is far too small to draw any definitive conclusions about the safety or efficacy," Wells explained.
CLICK HERE TO GET THE FOX NEWS APP
"Long-term follow-up of the children born is essential," he continued. "The stage of development when reversal happens is unclear, but it probably occurs at a very early stage. This means that prenatal testing, carried out [at] about 12 weeks of pregnancy, may well succeed in identifying if reversal has occurred."