A EuroLeague basketball game was suspended on Thursday after a brawl broke out, leaving both teams without enough players to finish the game. 
The matchup between Real Madrid and Partizan Belgrade was in the fourth quarter with Madrid losing 95-80 at home when a brawl broke out between the teams, resulting in the fifth overall pick of the 2014 NBA Draft – Dante Exum – being slammed to the ground.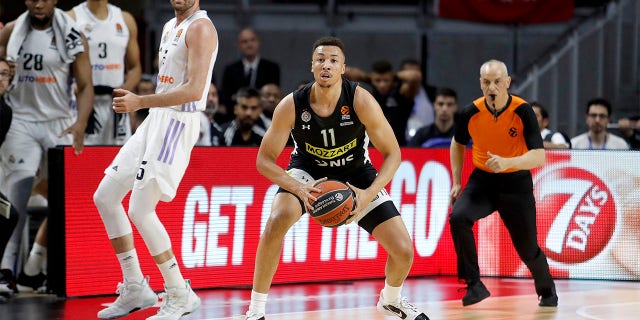 A hard foul was committed by Madrid guard Sergio Llull on Kevin Punter of Partizan, leading to punches being thrown and the benches clearing. 
CELTICS WIN SERIES VS HAWKS AFTER HARD-FOUGHT GAME 6
During the melee, Exum was body-slammed to the ground by Madrid's Guerschon Yabusele. 
Exum was seen leaving the arena on crutches and has reportedly suffered a serious injury. 
"The tendon in his second toe has ruptured," Partizan's doctor, Moma Jakovljevic, told reporters, according to ESPN. "It's a serious injury. He will have to use crutches to travel back to Belgrade, and we will have more tests there. His upper lip was also injured."
Yabusele also spent time in the NBA, appearing in 74 games with the Boston Celtics from 2017-2019. 
CLICK HERE FOR MORE SPORTS COVERAGE ON FOXNEWS.COM
The game was called after review and Partizan Belgrade was awarded the victory.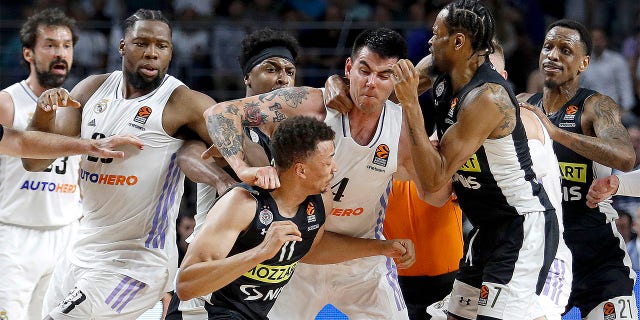 The EuroLeague said a disciplinary judge "will issue a decision about the on-court incidents in accordance with the established proceedings within the following 24 hours."
"Euroleague Basketball strongly condemns the events that happened at the end of the game," the league said. "Such events do not represent the values of respect that the league and its clubs promote and that the sport of basketball embodies."
CLICK HERE TO GET THE FOX NEWS APP
Exum was selected with the fifth overall pick of the 2014 NBA Draft by the Utah Jazz and spent seven years in the league.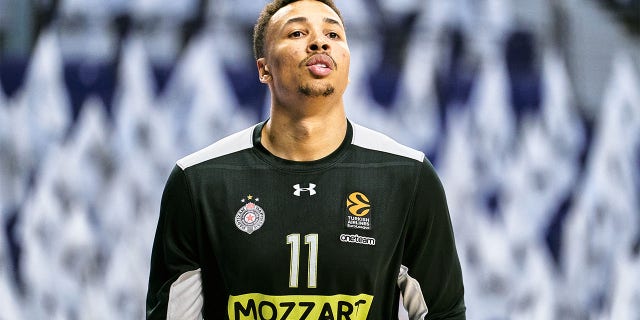 He last played for the Cleveland Cavaliers during the 2020-21 season. 
"This is in the hands of the officials and in the hands of the EuroLeague," Partizan Belgrade coach Zeljko Obradovic said. "I believe that what happened is not good for the image of basketball, not good for the image of Real Madrid nor for Partizan. This should never happen. The players have emotions and this has happened."
The Associated Press contributed to this report