Schuyler Bailar, the first openly transgender NCAA athlete who swam on the men's team at Harvard University during the 2018-19 season, dismissed the argument that transgender female athletes have an advantage over biological females when it comes to sports.
Bailar hosted former University of Pennsylvania swimmer Lia Thomas on his "Dear Schuyler" podcast on Monday and in his closing monologue argued that the talk about biological differences in sports when it comes to men is celebrated but when it comes to women and transgender women it is policed and legislated. Bailar used Michael Phelps and Caster Semenya as his examples.
"And I know, most people will just go straight for the 'biological advantage' argument, saying that some alleged biological advantage makes it unfair for trans women to compete with other women. But let's consider a few points. Biological diversity exists everywhere in sport, in every demographic of people and every demographic of women. That's kinda what sports are based on. I mean if every body was exactly the same, there would be no competition," Bailar said. "Sports depends on the fact that bodies are different and they perform differently. When those differences exist in the men's category, most people don't care. In fact, they praise those differences.
CLICK HERE FOR MORE SPORTS COVERAGE ON FOXNEWS.COM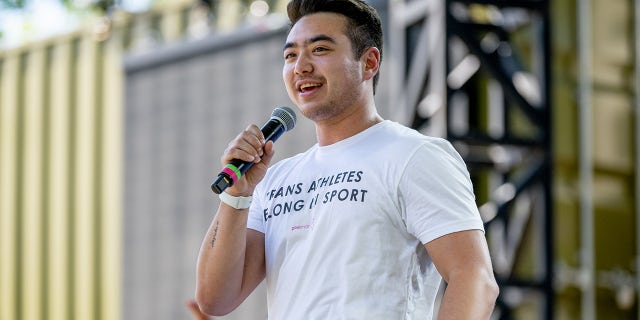 "Let's look at Michael Phelps – winningest Olympian of all time. You probably know who he is. He's super tall. He's got this really long torso and he's got a really wide wingspan – all specifically advantages in swimming. He also produces half the levels of lactic acid than the average athlete. Not the average person, the average athlete. And all of these things give him a massive biological advantage. But his biological differences are celebrated. When they look at him, they say, 'wow, what an amazing biological anomaly.' Does he have biological advantages? Absolutely. But do people say that is grounds for disqualification? 'Oh, Michael Phelps is too tall' or 'wingspan is too long' or 'his lactic acid is too low, therefore we should disqualify him.' No, people don't do that. They let him have his body as it is."
World Athletics in March decided to bar athletes who have transitioned from male to female and have gone through male puberty. The organization also listed rules for athletes with differences in sex development, which include Semenya. The Olympic champion runner will have to undergo hormone-suppressing therapy for six months before being eligible to compete again.
LIA THOMAS CALLS OUT 'ANTI-FEMINISTS' FOR PUSHING 'TRANSPHOBIC BELIEFS,' SHOWING 'HALF SUPPORT' TO TRANS WOMEN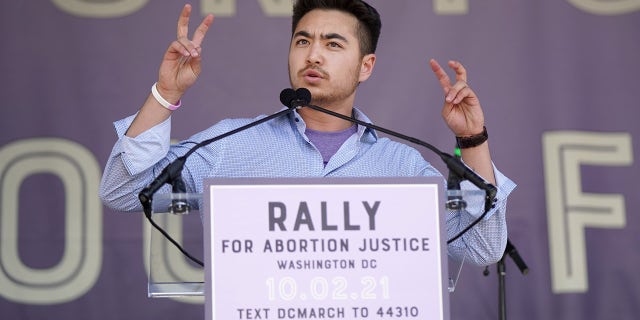 "On the flip side, let's look at the women's category. Maybe Caster Semenya – as Black, queer, cisgender, so not transgender woman, who is also intersex," Bailar said. "She is an Olympic champion. But when she won people accused her of being too masculine and they demanded that her body was examined. When they found she was intersex, they instated rules that made it so that she had to change her testosterone in order to compete. The most recent rules demand that she undergoes six months of hormone suppression before she's allowed to compete internationally.
"Michael Phelps is allowed to keep his body as it is and in fact he's celebrated for all of his biological advantages. But Caster Semenya and other women like her are excluded. This extends to transgender women, too. When a trans woman is different, immediately it's called unfair. But the reality is there are so many women who might be 'too tall' or 'too strong' or 'too fast' and so this debate is actually not about fairness. The attempt to exclude transgender women means you actually have to know which ones are trans and that endeavor requires that you police the entire women's category, which means you police all women. The legal forces of policing women's bodies in sport will destroy the women's category. Not the inclusion of transgender women."
OLYMPIAN SAYS IT'S 'UNFAIR' TRANSGENDER RUNNER BEAT WOMEN IN MARATHON AFTER COMPETING AS MALE IN PAST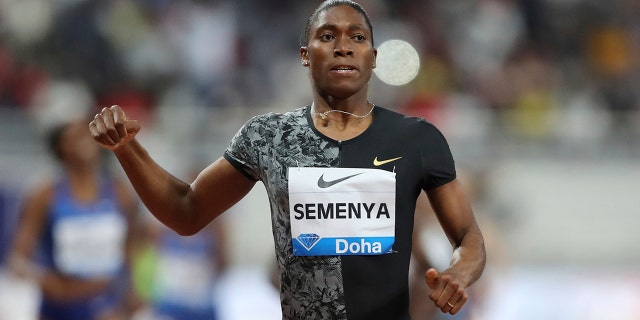 While a similar point was made when comparing Phelps and Semenya in a 2019 op-ed, one of Phelps' team physicians spoke to The Scientific American in 2008 about the so-called advantages Phelps had in the pool compared to other swimmers.
"When someone does something statistically impressive, like winning eight gold medals like Phelps, we try to come up with some far-fetched reason for it, like he or she has to have some bizarre physiological adaptation or freaky anatomy. But most things that you measure in human beings fall within predictable ranges," Weiner said.
He said height does not exactly gain an advantage in the pool and noted, at the time, Japan's Kosuke Kitajima won the 100- and 200-meter breaststroke at 5-feet-8 while Matt Grevers was 6-feet-8 with arms "proportional to a guy who is 7-feet tall" but didn't do as well as Phelps.
Weiner, instead attributed Phelps' success to "locomotive genius."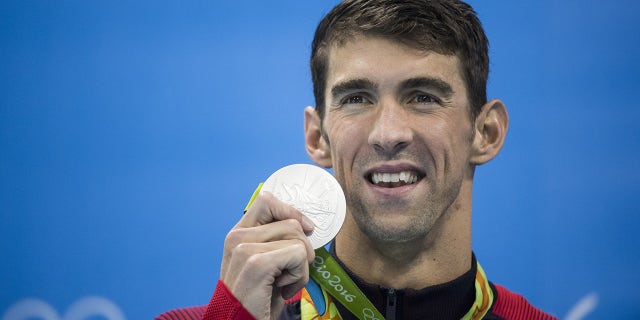 CLICK HERE TO GET THE FOX NEWS APP
"This is when swimmers have that sense of moving the water around them and how much water they are displacing. By analogy, think of someone who is stroking a backhand in tennis who just seems to know better (then other tennis players) where the ball will go," he said. "Mark Spitz was claimed to have anatomical advantages. (Spitz) and I swam the same events, though he did them a whole lot quicker. But it was not like he had six fingers. Almost everyone who has success (in sports) is said to have some unusual property, though I have not seen this borne out."