Pitching in his first official game in over 22 months, former Major League Baseball pitcher Trevor Bauer won in his Japanese league debut on Wednesday. 
Bauer made his debut for the Yokohama DeNA Baystars, allowing seven hits and one run over seven innings as the Baystars won 4-1.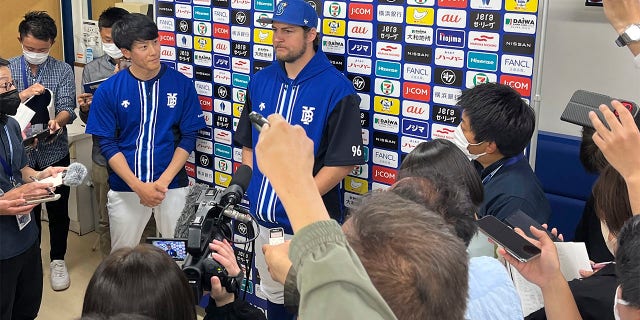 The Los Angeles Dodgers released the embattled pitcher in January, and he signed with Yokohama in March. 
TREVOR BAUER'S TEAMMATE DOESN'T LIKE YOKOHAMA BAYSTARS ENDORSING PITCHER'S SWORD CELEBRATION
"I felt great," Bauer said. "I just felt normal. The body felt good: command, velocity, results. All good. It was a great day."
Bauer gave credit to the fans, saying the atmosphere in Japan is unlike anything in the United States. 
"The atmosphere in the U.S. doesn't compare to here at all," Bauer said. "The only time it comes anywhere close is sometimes in playoff baseball. I played in a World Series in 2016, and the Cleveland stadium was very loud. But the sustained energy here is just so much different."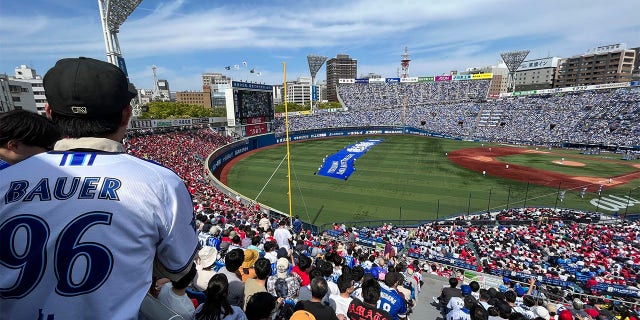 The 2020 National League Cy Young winner made three appearances with Yokohama's farm clubs before his debut. 
CLICK HERE FOR MORE SPORTS COVERAGE ON FOXNEWS.COM
"I just want to win," Bauer said. "I want to contribute to that. I want to pitch well. I want to entertain the fans."
Bauer last pitched on June 28, 2021, when he was placed on paid administrative leave as he faced sexual assault allegations. 
Bauer was accused of sexual assault by a San Diego woman he met via social media, an accusation Bauer denied, saying the encounters were consensual. 
The Los Angeles County District Attorney's office announced in February of last year that Bauer would not be criminally charged. 
CLICK HERE TO GET THE FOX NEWS APP
He was suspended by Major League Baseball for a record 324 games and missed the entire 2022 season.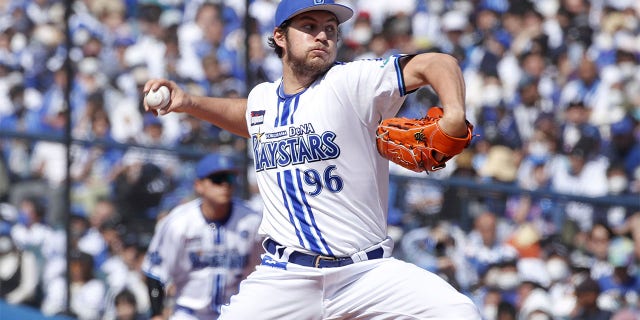 Bauer was reinstated in late December by a neutral arbitrator, making him eligible to play on opening day of the 2023 season.
After being released by the Dodgers, Bauer could have signed for the veteran minimum with any MLB team, but no team picked him up. 
The Associated Press contributed to this report