Former President Trump says it was "very disrespectful" for President Biden to reject the U.K.'s invitation to attend Charles III's coronation this week.
King Charles III is set to be crowned this weekend in a lavish ceremony, but Biden will remain in the U.S. The White House announced that Biden had declined the invitation to attend the May 6 coronation last month, citing that no sitting U.S. president has ever attended the coronation of a British monarch.
Nevertheless, Trump argued the move was a snub from Biden in an interview with British political commentator Nigel Farage.
"I don't think he can do it physically, actually. I think it's hard for him to do it physically," Trump said of Biden visiting the U.K. "Certainly, he should be here. He's our representative of our country. I was surprised when I heard that he wasn't coming."
KING CHARLES DENIED BY HARRY STYLES, ADELE, ELTON JOHN FOR CORONATION CONCERT: EXPERTS REVEAL WHY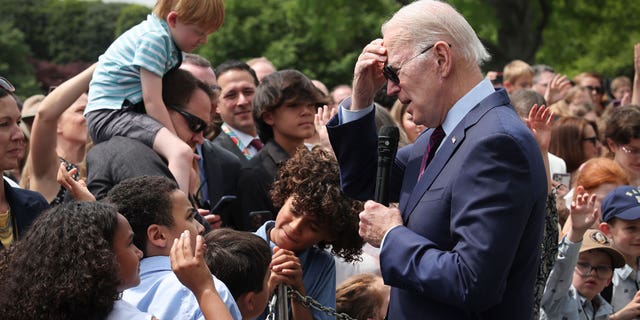 "I was very surprised to see that. I think it's very disrespectful for him not to be here," Trump said.
While Biden will not attend the coronation ceremony, he did accept a "special invitation" from King Charles for a state visit. No date has been set for that visit, however.
KING CHARLES' WIFE RECEIVES QUEEN CAMILLA TITLE ON CORONATION INVITATION, PRINCE GEORGE GIVEN SPECIAL ROLE
Rather than the president, first lady Jill Biden will represent the U.S. as King Charles' coronation.
Charles and his wife, Camilla, will be crowned at Westminster Abbey on Saturday. Buckingham Palace shared the announcement in October of last year.
Coronation services begin at 11 a.m. local time, and will be followed by a "much larger in scale" procession back to the Palace, including armed forces from across the Commonwealth and the British Overseas Territories alongside The Sovereign's Bodyguard and Royal Watermen.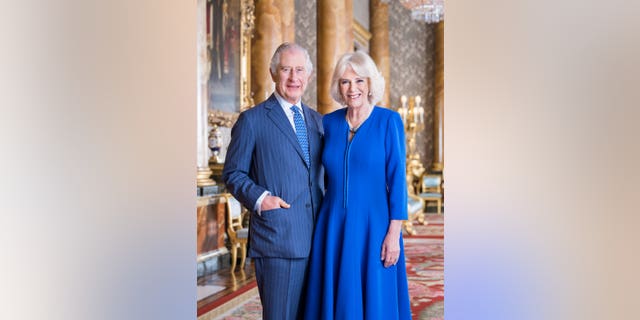 CLICK HERE TO GET THE FOX NEWS APP
Their Majesties will travel from Buckingham Palace in The King's Procession to Westminster Abbey in the Diamond Jubilee State Coach, which was created for Queen Elizabeth II to commemorate the 60th anniversary of her reign in 2012.