Even with his burgeoning lead in the Republican polls, Donald Trump doesn't let a day go by without slamming Ron DeSantis.
It's almost as if the constant barrage is designed to make the governor decide against running at all.
But the former president has opened up a new front in his assault: DeSantis' state.
"Trump has suddenly decided it's in his interest to claim that Florida is really a high-tax hellhole," writes Wall Street Journal columnist Kim Strassel.
DESANTIS TAKES SHOT AT TRUMP FOR FAUCI'S ROLE DURING ADMIN'S CORONAVIRUS RESPONSE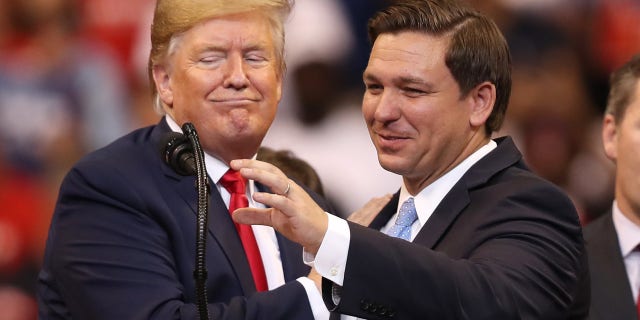 The Trump camp recently put out a release starting with a quote from his spokesman: "The real DeSantis record is one of misery and despair. He has left a wake of destruction all across Florida."
Which raises some interesting questions:
How did DeSantis win a landslide re-election victory last fall if his tenure has been such a disaster?
Why is it that hundreds of thousands of people have moved to Florida in the last couple of years?
And, as Strassel noted, if Florida is such an unmitigated disaster, why is Donald Trump living there?
FLORIDA LAWMAKERS TO CLEAR PATH FOR DESANTIS TO RUN FOR PRESIDENT WITHOUT RESIGNING AS GOVERNOR
Now such tactics are hardly unprecedented when governors run for national office. During Bill Clinton's 1992 campaign, the Republicans depicted Arkansas as a bleak, dystopian landscape, with one ad ending with a buzzard on a barren tree. In 1988, Mike Dukakis had to answer for Boston Harbor pollution. 
DeSantis hasn't responded directly, as usual, but the head of his Super PAC, Never Back Down, offered to pay for Trump to move to California "so he can be close to his good buddy Gavin Newsom, whom he loves so intensely and gets along with so well."
What's most fascinating is how the Mar-a-Lago man's measuring sticks are drawing criticism.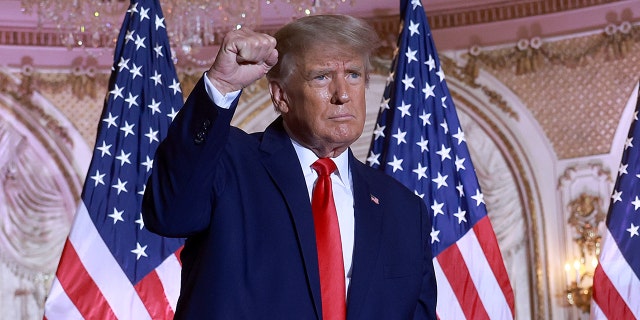 Such as: "ESPN wrote that Florida is the Worst State in The Nation To Die." Isn't ESPN's specialty supposed to be sports?   
Some of Trump's findings are drawn from a Miami-based site called WalletHub. Which is odd, because my check of WalletHub shows Florida finishing No. 2, right behind Virginia, as the best state to retire in. Also, No. 4 for quality of life. Also, No. 9 for affordability.
The outfit looked at "47 key indicators of retirement-friendliness."
Florida also placed No. 7 for best state to live, period.
WalletHub seems to have some left-leaning tendencies. As the Journal piece points out, "Florida is 26th on its list of best states for working moms. That assessment is based on an analysis of '17 relevant metrics' that were given different weights, everything from the 'Gender-Representation Gap in Different Economic Sectors' to 'Pediatricians per Capita.'"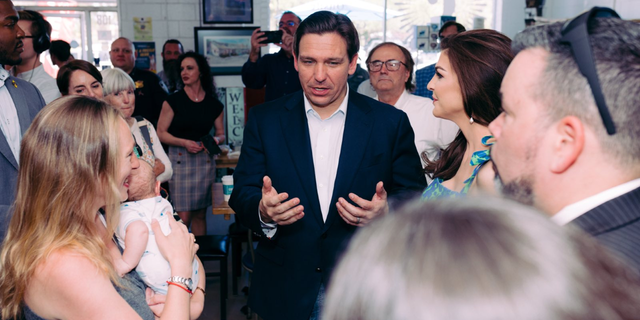 All this is a tightening of Trump's previous dismissal of DeSantis as an average governor, saying the Sunshine State was thriving well before he took office.
SUBSCRIBE TO HOWIE'S MEDIA BUZZMETER PODCAST, A RIFF ON THE DAY'S HOTTEST STORIES
Keep in mind that Trump endorsed DeSantis in 2018, and never lets us forget that he deems it an act of disloyalty for the governor to even consider running against him. But that's politics.
Trump's suddenly dark view of Florida doesn't pass the grandparents test. If it's such an abysmal place, why are so many grandparents (or parents) moving there or becoming snowbirds for the winter?
CLICK HERE TO GET THE FOX NEWS APP
The former president's evisceration of the DeSantis record, including his feud with Disney, is fair game. But his effort to convince us that the state is hell on earth melts in the Florida sun.