Turkish President Tayyip Erdogan has canceled a series of upcoming election rallies after falling ill on live television and was forced to abruptly cut off the interview. 
Erdogan, 69, was interviewed live on Turkey's Ulke TV and Kanal 7 stations late Tuesday when the broadcast abruptly ended.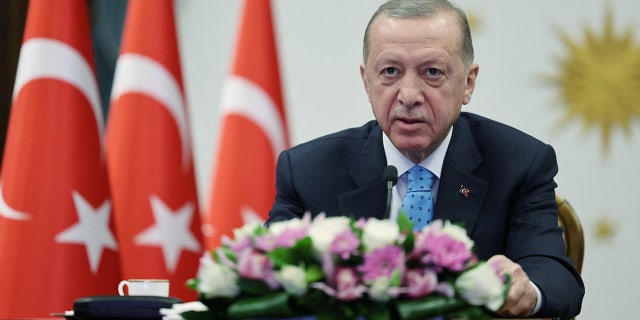 After the interview resumed around 20 minutes later, Erdogan explained that he had developed a serious "stomach flu" while campaigning and apologized for the interruption.  
"Today I will rest at home under the advice of our doctors," Erdogan tweeted. "With God's permission, we will continue our program from tomorrow." 
Erdogan returned to the public spotlight on Thursday by inaugurating a nuclear power plant via video. The president looked pale sitting behind a desk surrounded by Cabinet members, aides, and political allies to president at the event. 
TURKISH TROOPS SHOOT SYRIAN CIVILIANS ALONG BORDER
Turkish officials denied online rumors that Erdogan, who underwent intestinal surgery in 2011, had suffered a serious illness and was hospitalized.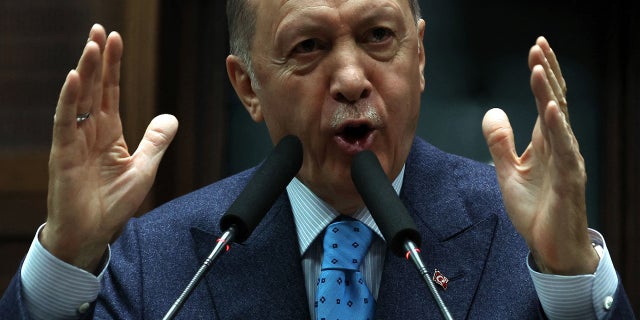 Erdogan, seeking a third term as president, has been campaigning hard as he faces an especially strong challenge in the May 14 election, attending several events per day. The latest opinion polls showed a slight lead for Erdogan's main challenger, center-left opposition leader Kemal Kilicdaroglu, who is backed by the Nation Alliance, a grouping of six political parties.
CLICK HERE TO GET THE FOX NEWS APP
Erdogan was prime minister from 2003 to 2014 and has been president since then. He has been criticized for his increasingly authoritarian rule and handling of the economy and rampant inflation in recent years, as well as the earthquake.
The Associated Press contributed to this report.