AFT President Randi Weingarten's claims that she advocated to reopen schools during the COVID-19 pandemic were called out multiple times by fact-checkers using Twitter's Community Notes feature, where users pointed to her old rhetoric warning against putting kids back in the classroom.
"We worked together 3 years ago to get our kids back to in person schooling in a way that was safe for kids & staff. There was much unknown & much fear. NY helped w/needed science backed guidance & resources. Quite a contrast then from DeVos & DeSantis," Weingarten tweeted in one instance, responding to Kyle Belokopisky, executive director at the New York State Congress of Parents and Teachers (NYSPTA) who has previously posted marveling at the 3-year anniversary of working to get New York's children back in the classroom. 
RANDI WEINGARTEN TO FACE GOP GRILLING ON COVID-19 SCHOOL LOCKDOWNS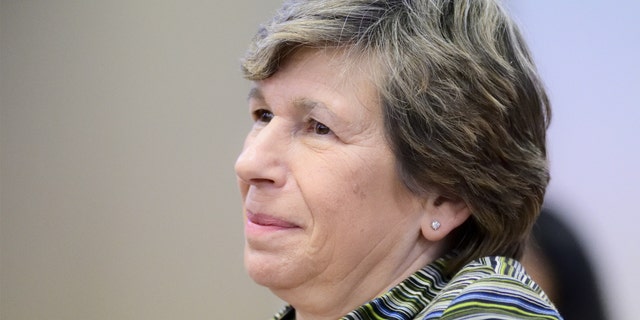 Twitter's community notes on the post told a different story, pointing out a July 2020 article from The Guardian in which Weingarten denounced former President Donald Trump's and former Education Secretary Betsy DeVos' plan to reopen schools as "reckless, callous [and] cruel."
Another note claimed Weingarten's teachers' union "pushed aggressively at the local level" to keep schools closed until further safety precautions could be implemented and the tweet's final fact-check homed in on how areas of high union influence remained closed longer than others.
RANDI WEINGARTEN CRUSHED FOR PUSHING SCHOOL LOCKDOWNS IN LIVE DEBATE: 'NO REMORSE WHATSOEVER'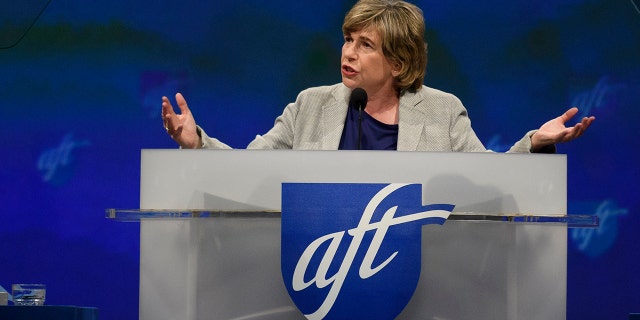 Several of Weingarten's other tweets received the same notes, including a series in which she criticized Republicans and right-wing media for allegedly misrepresenting her stances on school closures.
"Start in April 2020 I fought to reopen schools," she tweeted in part. On another, she said, "Covid scared the nation, but we tried to do everything we could to reopen schools safely. It would have helped if Trump/DeVos helped instead of hectored.
"Now we must do everything we can to help kids learn & overcome the effects of the pandemic."
TED CRUZ PUTS AFT PRESIDENT RANDI WEINGARTEN ON BLAST OVER PANDEMIC 'AMNESTY': 'HELL NO'
Weingarten and her supporters maintain she advocated for reopening schools at the time, but only pushed for remote learning because necessary safety precautions were not yet in place to bring students back into the classroom safely.
Republicans and some parents have remained longstanding critics of the narrative, including those who have lambasted her union for collaborating with the Centers for Disease Control and Prevention and lobbied for language that appeared to perpetuate closures at the time.
CLICK HERE TO GET THE FOX NEWS APP
Republicans are not the only ones discrediting her rhetoric, however. Responding to Weingarten's insistence that she worked to reopen schools during COVID, outgoing Chicago Mayor Lori Lightfoot, D., said unions working to get kids back in the classroom was "not the reality" on the ground in The Windy City.
Fox News' Cortney O'Brien contributed to this report.