Two American tourists who "appear to have got stuck because of how drunk they were" have spent a night in the Eiffel Tower, a report says, citing prosecutors in the French capital. 
Société d'Exploitation de la Tour Eiffel (SETE), which operates the iconic landmark in Paris, told the AFP that security guards found the men prior to the tower's opening Monday at 9 a.m. local time. 
A police source told the news agency that the pair paid for tickets around 10:40 p.m. Sunday and then jumped over security barriers while descending stairs from the tower's top viewing platform, which is 905 feet high. 
The men ended up spending the night in an area closed to the public between the tower's second and third levels, SETE told the AFP. 
VIDEO: FATHER CONVINCES DAUGHTER SHE MADE THE EIFFEL TOWER SPARKLE 
They "appear to have got stuck because of how drunk they were," Paris prosecutors reportedly said. 
Firefighters from a specialized unit were sent to recover the men, the police source told the AFP. 
SETE, despite saying the men "did not pose any apparent threat," indicated that it will file a criminal complaint, the AFP also reported. 
The Eiffel Tower's opening was delayed for about an hour on Monday morning as a result. 
The incident happened just two days after the Eiffel Tower was evacuated over what was determined to be an unsubstantiated bomb threat. 
"It was a false alarm, people can go back inside," a French police source told Reuters on Saturday following that incident.  
TOURISTS 'SEXUALLY ASSAULTED' NEAR EIFFEL TOWER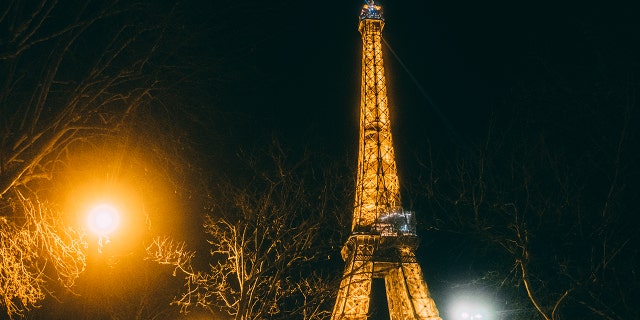 In February, Fox News Digital reported that two Brazilian tourists were allegedly sexually assaulted, with one possibly raped, while they visited the Eiffel Tower. 
"The rape of a woman at the foot of the Eiffel Tower once again highlights the dangerousness of the Champ de Mars site," said Rachida Dati, mayor of the Seventh Arrondissement (District) of Paris, where the Eiffel Tower is located, said at the time. 
The victims, who are sisters, met two young men hours before the assault and visited the famous site, walking along the Champ de Mars lawn between the Eiffel Tower and Paris military training grounds. One of the men forcibly grabbed the older sister's buttocks, but she was able to escape from him. 
She found her sister pinned to the ground by the second man, forcing the second suspect to flee, French outlet BFM TV reported.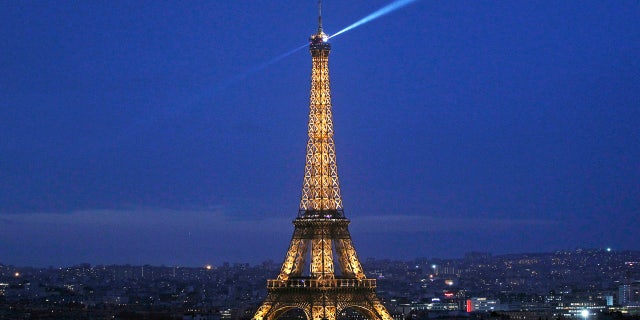 CLICK HERE TO GET THE FOX NEWS APP 
The women filed a report with the police that indicates a man did rape the younger sister, according to French magazine Valeurs actuelles. 
Fox News' Peter Aitken contributed to this report.