UFC strawweight fighter Istela Nunes made her fourth appearance for the company on Saturday night in a fight against Victoria Dudakova at UFC Vegas 77 but it did not end with her arm being raised.
About 30 seconds into the fight, Dudakova went for a takedown of Nunes. The Brazilian fighter fell backward to the mat and landed on her elbow. Nunes shrieked in pain and grabbed her left elbow as the referee inside the Octagon checked on her.
CLICK HERE FOR MORE SPORTS COVERAGE ON FOXNEWS.COM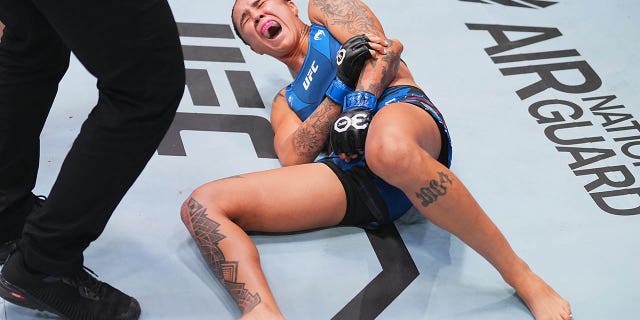 Those watching from outside the cage could be seen putting their hands over their heads in disbelief about the gruesomeness of the injury.
Later, UFC president Dana White showed an X-ray of Nunes' arm. The photo appeared to show a clean break at the elbow.
"I have a lot of messages. Thank you all so much for your support and love," Nunes wrote on social media afterward. "I will respond to everyone when I get home. Thank you to all my fans.
"I felt very good and very strong. I prepared a lot for this fight. I knew today was my night, this was my fight. But I will come back stronger and show you all again. Thank you UFC and thank you Dana White."
TYSON FURY AND FRANCIS NGANNOU WILL FIGHT IN OCTOBER IN SAUDI ARABIA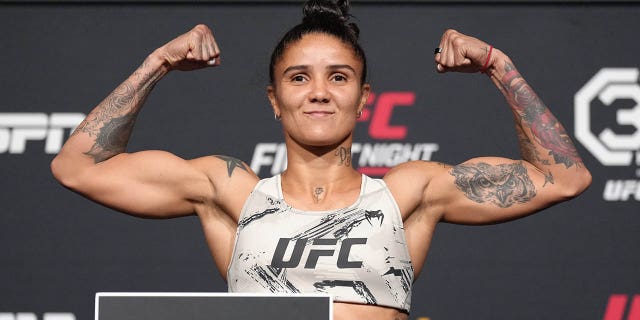 Dudakova was given the win via an injury TKO. It marked the fourth consecutive loss for Nunes, who came over from One Championship to fight in UFC.
The Russia native said afterward she heard Nunes screaming but did not know what was actually going on.
"I kept on attacking because, before the fight, the referee comes up to us, and he explains the rules to us- specifically, he told me that until he stops the fight and until he pulls you off, you do not stop, so I did not really know what to do," she added, via MMA Mania.
"I saw that she was in agony [and I was thinking], do I punch or do I not then the referee finally came in and stopped the fight.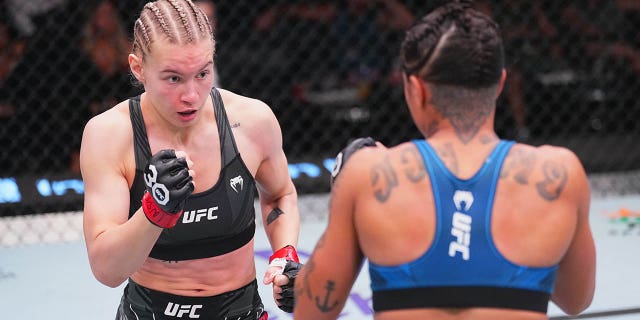 CLICK HERE TO GET THE FOX NEWS APP
"Obviously, I want nothing but the speediest recovery from my opponent. I'm sorry that it happened, but it's not necessarily my fault."