U.S. authorities have seized over a dozen website domains used by sanctioned associates, businesses, and charities of Lebanese militant group Hezbollah, the Department of Justice announced Thursday.
Washington has listed the Iran-backed group as a terrorist organization, and has slapped sanctions on its members, associates, and affiliated businesses and charities over the years.
The 13 seized website domains include multiple domains for the group's al-Manar television, as well as URLs for top officials, deputy secretary general Naim Kassem, senior officials Ibrahim al-Sayed and Ali Damush, as well as affiliated charities the Martyrs' Foundation and the Emdad Committee for Islamic Charity.
UN ENVOY THANKS HEZBOLLAH TERROR GROUP, DRAWS REBUKE FROM ISRAELI OFFICIALS: 'IS THIS REAL?'
The websites are no longer accessible, and only an image from American authorities announcing that they have taken the domain name appears. Al-Manar's main web address, a Lebanese domain, is still operating.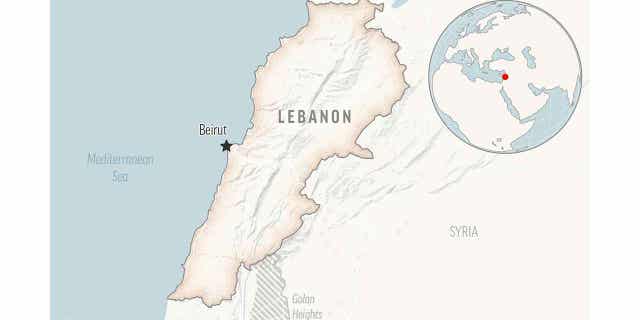 "This seizure demonstrates the FBI's persistence in using all of our tools to hold accountable terrorists and their affiliates when they violate U.S. laws," Assistant Director Robert R. Wells of the FBI's Counterterrorism Division said in the statement. "The FBI, along with our international partners, will continue to seek out those individuals who contribute to the advancement of Lebanese Hezbollah's malign activities and ensure they are brought to justice, regardless of where, or how, they attempt to hide."
CLICK HERE TO GET THE FOX NEWS APP  
Hezbollah's press office did not immediately respond inquiries from The Associated Press about the decision.