The U.S. has evacuated its first group of American citizens and permanent residents from Sudan since war broke out in the capital weeks ago.
The land evacuation started Friday with efforts to bus a large group of Americans to the Red Sea via Port Sudan. Officials revealed Saturday that unmanned aircraft provided armed overwatch as a bus convoy carried 200 to 300 Americans over 500 miles. 
MASSIVE CRIMEA OIL DEPOT FIRE CAUSED BY DRONE STRIKE, GOVERNOR SAYS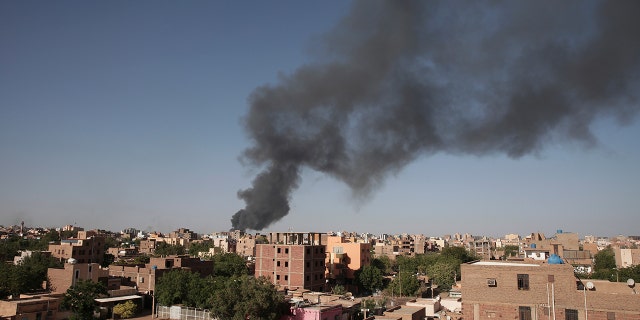 U.S. special operations troops had briefly visited Khartoum on April 22 to airlift out American staffers at the embassy and other government personnel. 
A wide-ranging group of international mediators — including African and Arab nations, the United Nations and the United States — has only managed to achieve a series of fragile temporary cease-fires. 
CLICK HERE TO GET THE FOX NEWS APP
The diplomatic efforts failed to stop clashes but created enough of a lull for tens of thousands of Sudanese to flee to safer areas and for foreign nations to evacuate thousands of their citizens by land, air and sea.
The Associated Press contributed to this report. 
This is a developing story. Check back for updates.