The U.S. Treasury Department announced sanctions Thursday against members or associates of the Jalisco New Generation drug cartel who apparently went into a side business of timeshare fraud that allegedly targeted elderly Americans.
Ryan Donner, a real estate broker in the Pacific coast resort city of Puerto Vallarta, said the fraud was infrequent but very sophisticated.
The Jalisco cartel is better known for producing millions of doses of deadly fentanyl and smuggling them into the United States disguised to look like Xanax, Percocet or oxycodone. Such pills cause about 70,000 overdose deaths per year in the United States.
But cartel members and associates apparently decided to branch out into scamming millions of dollars from people looking to sell their timeshares in Mexico. The scam focused on Puerto Vallarta, in Jalisco state, an area dominated by the cartel, known by its initials as the CJNG. The gang inspires so much fear in Mexico it is often simply referred to as "the four letters."
The Treasury Department's Office of Foreign Assets Control, OFAC, sanctioned Eduardo Pardo Espino — a fugitive from a U.S. drug trafficking charge — as well as six other people and 19 Mexican tourism or real estate companies. The sanctions freeze any assets the individuals or companies have in the United States and prohibits U.S. citizens or companies from having any transactions with them.
MEXICAN MAN CONVICTED FOR KILLING ALBUQUERQUE MOM OUTSIDE HER HOME IN NEW MEXICO
Brian E. Nelson, the U.S. under secretary of the treasury for terrorism and financial intelligence, said "CJNG's deep involvement in timeshare fraud in the Puerto Vallarta area and elsewhere, which often targets elder U.S. citizens and can defraud victims of their life savings, is an important revenue stream supporting the group's overall criminal enterprise."
The scammers contacted people — often Americans — seeking to sell timeshares in Puerto Vallarta properties.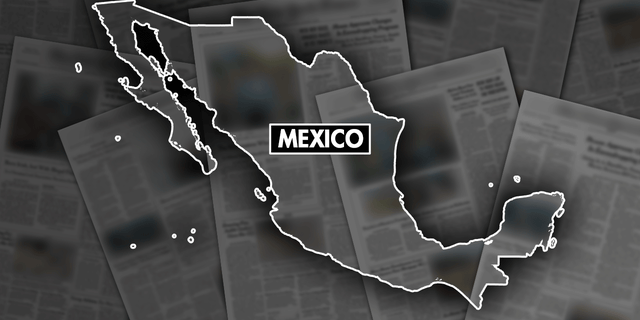 In a 2023 alert, the FBI said sellers were contacted via email by scammers who said they had a buyer lined up, but the seller needed to pay taxes or other fees before the deal could go through. Apparently, once the money was paid, the deals evaporated.
The FBI report said that in 2022, the agency's Internet Crime Complaint Center "received over 600 complaints with losses of approximately $39.6 million from victims contacted by scammers regarding timeshares owned in Mexico."
Donner, a broker at Ryan Donner & Associates, a real estate firm in Puerto Vallarta, said his firm had been asked for assistance by two people over the last two years who were apparently targeted by the scam.
CLICK HERE TO GET THE FOX NEWS APP
"It's infrequent, but yes, we have had it happen," said Donner, who was able to steer both people away from the scam before they paid any money.
He said the scammers sent prospective sellers fake contracts and official-looking documents from the Mexican tax authority apparently saying taxes were due on the prospective sale.
"They have contracts, they have documents that appear to be official documents, it would be very easy to fall into the trap of paying them," Donner said.
"If a company contacts someone to say that they have a buyer for a property and all they need is money, that is a huge red flag for it being some sort of scam," Donner said. "That's not how companies usually work."
He said neither he nor the potential victims had realized a drug cartel might be involved.