The U.S. is sending F-16 fighter jets to the Persian Gulf region to help protect ships from Iranian seizures in the Strait of Hormuz.
The F-16 fighters were expected to arrive in the region over the weekend to augment A-10 attack aircraft that have been patrolling the Strait of Hormuz to deter Iranian ship seizures for more than a week, a defense official told the Associated Press.
The move comes a little more than week after Iran attempted to seize two oil tankers near the strait, according to the U.S. Navy, opening fire on one of the tankers and only retreating when a U.S. guided missile destroyer arrived on the scene.
IRAN NOT DEVELOPING NUCLEAR WARHEAD SAYS US INTELLIGENCE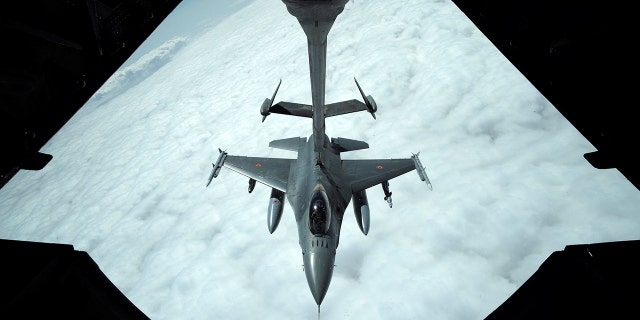 "The Iranian navy did make attempts to seize commercial tankers lawfully transiting international waters," said Cmdr. Tim Hawkins, spokesman for the U.S. Navy's Fifth Fleet, according to the Associated Press. "The U.S. Navy responded immediately and prevented those seizures."
According to the Navy, an Iranian naval vessel approached the Marshall Islands-flagged TRF Moss in the Gulf of Oman on Wednesday, prompting the Navy to deploy the destroyer USS McFaul, a MQ-9 Reaper drone and a P-8 Poseidon patrol plane to the scene, deterring the Iranian naval vessel.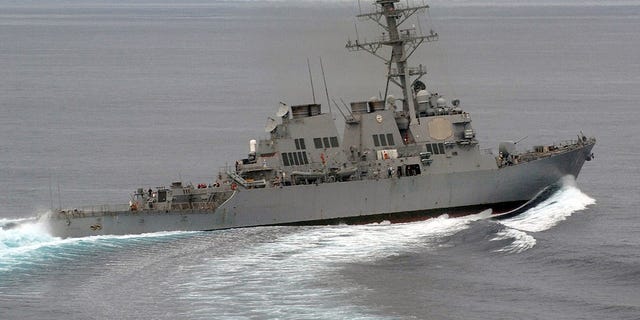 Just three hours later, the Navy received a distress call from the Bahamian-flagged oil tanker Richmond Voyager off the coast of Oman, where an Iranian naval vessel had closed to within a mile of the tanker and ordered it to stop. The U.S. Navy sent the USS McFaul to assist the tanker at "maximum speed," the Navy said.
BIDEN IRAN POLICY UNDER SCRUTINY AMID TOP AIDE'S SECURITY CLEARANCE SUSPENSION
"Prior to McFaul's arrival on scene, Iranian personnel fired multiple, long bursts from both small arms and crew-served weapons," the Navy said, adding that the gunfire directed at the tanker did not cause any damage or casualties.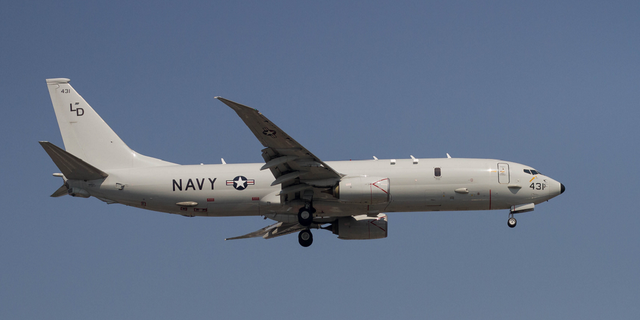 The U.S. defense official told the Associated Press that the F-16s arriving in the region will give air cover to ships moving through the vital waterways and increase the U.S. military's visibility in the region in a bid to deter similar Iranian actions.
CLICK HERE TO GET THE FOX NEWS APP
The Associated Press contributed to this report.