Utah authorities on Monday arrested Kouri Richins, a mother of three and the author of a children's book about grief, in her husband's fentanyl death.
Prosecutors are accusing Richins, 33, of poisoning her husband Eric Richins, 39, with fentanyl last year at their home in Kamas, just outside of Park City, while their three young sons were sleeping.
"Life is just so damn hard without you here!" Richins recently captioned a May 4 video with photos of her family posted to Facebook. "The cards I have been dealt just seems like a game that can't be played."
Kouri Richins called 911 on the evening of March 4, 2022, to report her husband was "cold to the touch." 
CALIFORNIA MAN DRIVES TO UTAH TO SHOOT, KILL ESTRANGED BROTHER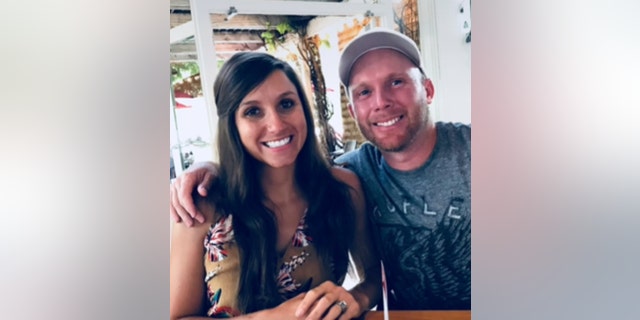 She told authorities at the time that she had served her husband of nine years a cocktail to celebrate a home sale that evening. She left him briefly to check on one of her three sleeping children, and when she returned, she allegedly found Eric Richins unresponsive.
LORI VALLOW TRIAL: HEAR 'CULT MOM' AND HER SISTER SPEAK AFTER VALLOW'S CHILDREN FOUND DEAD
Eric Richins had five times the lethal dosage of fentanyl — an opioid that is already about 50 to 100 times more potent than morphon — in his blood, according to the medical examiner.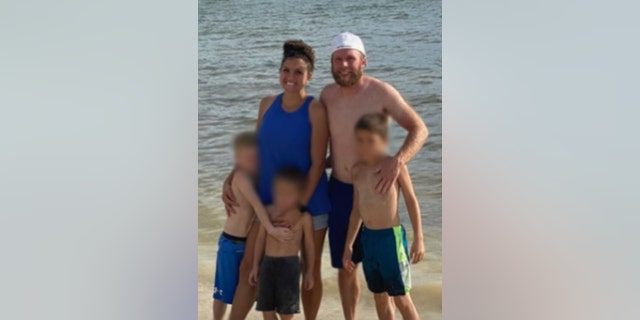 Kouri Richins is also facing charges of possession of GHB, commonly known as the "date rape drug."
UTAH STUDENT AT 'WORLD CLASS' BOARDING SCHOOL DIED OF SEPSIS AFTER COMPLAINTS WERE IGNORED: LAWYER
Her charges are based on officers' interactions with Richins and an unnamed acquaintance who apparently told Summit County authorities that she sold fentanyl to the mother of three.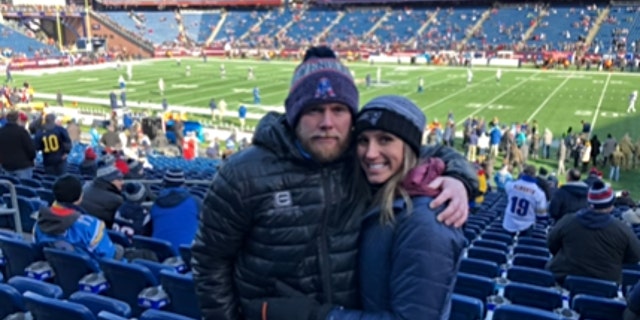 Richins' arrest also comes two months after she appeared on TV to promote her children's book about grief, "Are You With Me?"
UTAH HIKER, 70, FIGHTS OFF MOUNTAIN LION WITH A ROCK AFTER HE'S AMBUSEHD IN CANYON
A description for the book, which sells for $14.99 on Amazon, states that "Are You With Me?" is "a must-read for any child who has experienced the pain of loss, and for parents who want to provide their children with the emotional support they need to heal and grow."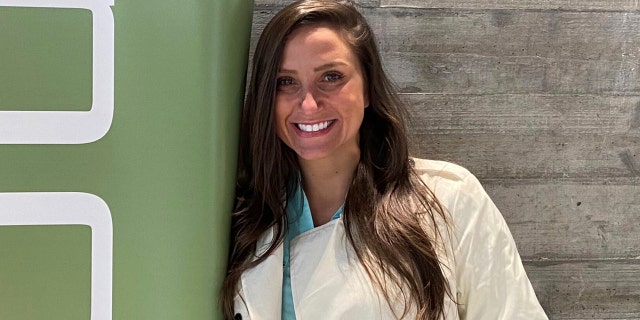 Richins told "Good Things Utah" the book is about explaining to her children that just because their father is "not present here with us physically," that "doesn't mean his presence isn't here with us."
On March 19, Richins shared a link to her book in a Facebook group called "grieving mothers," writing, "I lost my husband unexpectedly last year and we have 3 amazing young boys! As I was trying to find books that would help comfort them at nights, I really couldn't find anything! So I wrote my own and it just came out this week on Amazon."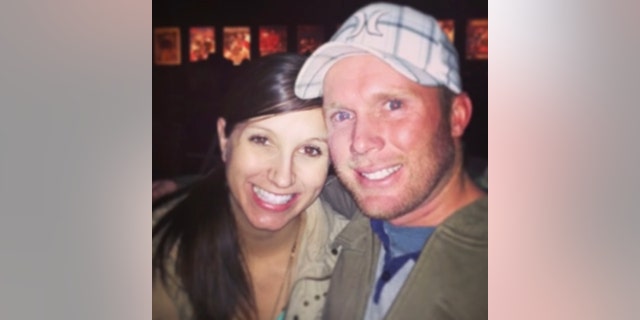 An obituary for Eric Richins describes him as an "avid outdoorsman and dedicated hunter." He enjoyed helping his family's cattle ranch and growing his "successful" masonry business. The obituary also describes him as a dedicated family man.
"Eric did absolutely everything in his power to provide his family with every possible opportunity to learn, grow, and have fun," his family wrote.
The Associated Press contributed to this report.