Some Loudoun County, Virginia residents — including one community member who spoke out against teaching LGBT practices in local schools — has received death threats online, according to WJLA.
"It shocked me," Loudoun County resident Mark Winn said after he learned of messages threatening his life and his livelihood from a Facebook group called "Loudoun Love Warriors." 
Winn wasn't the only person affected by the online threats. "They went after my job," Scott Mineo, a Loudoun County parent said. "That happened in early February. They referred me to the FBI, IRS, and DHS all because they don't like my opinion."
"They're probably going to sit back and celebrate the fact that I'm unemployed," Mineo told WJLA. "I'm having a hard time finding a job. And who knows what's next with the IRS and the FBI? I don't know. But they've done more than just put me out of a job. It's impacting my family, my kids."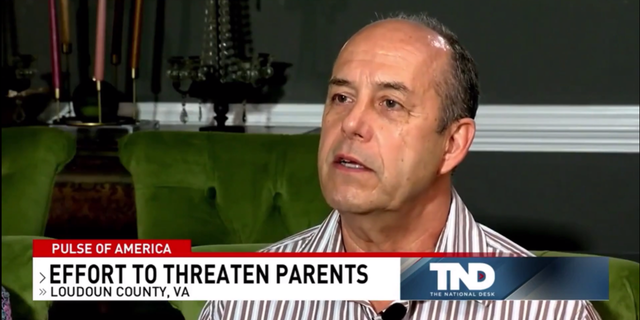 Some of the angry and threatening comments in the "Loudoun Love Warriors" group included ones like these, according to WJLA.
"Lives needs to be ruined beyond repair," read one comment. 
"Lets actually destroy them. Grind them," another person wrote. 
"If he had said that s— about black kids or autistic kids I would shoot him," someone else posted in the group.
HUNDREDS SIGN PETITION TO BAN 'HATE SPEECH' AT LOUDOUN COUNTY SCHOOL BOARD MEETINGS
The "Loudoun Love Warriors" group includes people who appear to be associated with Loudoun County Commonwealth's Attorney Buta Biberaj, County Supervisor Juli Briskman, School Board Chair Ian Serotkin, school board member Brenda Sheridan, school board member Atoosa Reaser, school board member Erika Ogedegbe, school board candidate Anne Donohue, sheriff candidate Craig Buckley, and Chair Phyllis Randall. None of these elected officials personally made any threats.
A spokesperson for the Loudoun County Public Schools directed Fox News Digital to statements that some Loudoun County officials have made in public regarding the controversy. 
"Violent threats are never acceptable and at times can be criminal. I personally condemn all violent language and my office will be investigating whether a crime was committed. Due to the possibility of a criminal investigation, I can not comment further at this time," Loudoun County Commonwealth's Attorney Buta Biberaj said in response to the news. 
LOUDOUN COUNTY PARENTS EXPRESS OPPOSITION TO ALL-GENDER, SINGLE STALL BATHROOMS THAT COULD COST MILLIONS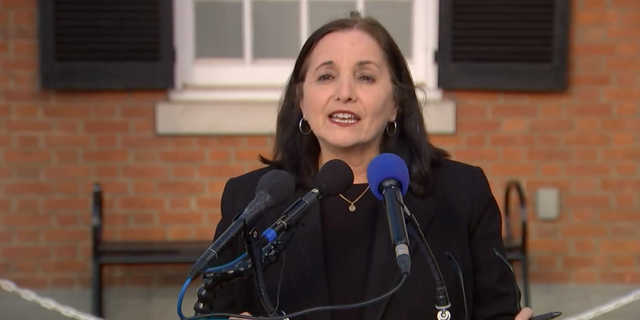 Winn and other Loudoun County community members were attacked after they criticized local schools. 
Winn said at a school board meeting back in Dec. 2022 that "[LGBT] behaviors should never have been promoted, taught, or encouraged in the schools that you oversee," before paraphrasing Jesus in the Gospels. 
"If any man or woman causes one of these little ones to stumble, it would be better for [them] if a millstone to be put around your neck and thrown into the lake," Winn said, adding, "Get back to reading, writing and arithmetic and quit grooming and pimping."
LOUDOUN COUNTY SCHOOLS WEIGH PROTOCOLS ON HANDLING OF SEXUAL ASSAULT CASES AMID DEPARTMENT OF EDUCATION PROBE
At the time, Winn's comments provoked 19-year-old Loudoun County community organizer Andrew Pihonak to start a petition banning "hate speech" at future school board meetings.
Pihonak's petition gained nearly 1,000 signatures and says statements like Winn's "empower people to commit acts of violence" against the LGBTQ+ community. 
"Platforming hate speech like this empowers people to commit acts of violence against oppressed groups of people, and causes people like me in the LGBTQIA+ community to be bullied (often into suicidal ideation or suicide), tortured, and killed. I demand policy in the School Board that requires them to cut off a person speaking during public comment the second hate speech is spoken," it concluded.
CLICK HERE TO GET THE FOX NEWS APP
Fox News' Kristine Parks contributed to this report.