Head of the Russian Wagner mercenary group Yevgeny Prigozhin on Thursday claimed that the long anticipated Ukrainian spring counteroffensive had begun in the area around Bakhmut.
Fox News Digital could not independently verify Prigozhin's claims and intense fighting has persisted for months around the salt mining city in eastern Ukraine's Donetsk region. 
The Wagner chief said that "unfortunately" Ukraine's offensive had been "partially successful," though he did not go into detail as to how.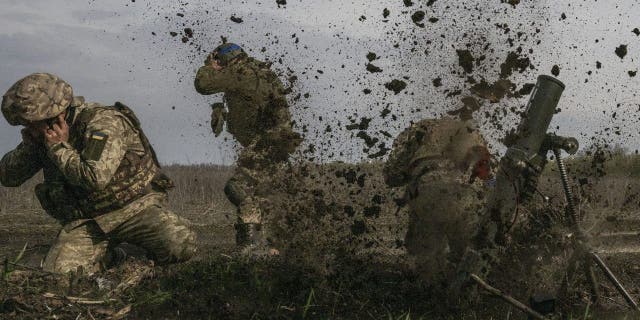 MOSCOW'S DIVISION DEEPEN AS WAGNER CHIEF CLAIMS RUSSIAN TROOPS FLED BAKHMUT POSTS AMID UKRAINIAN ADVANCES
Earlier in the week he took to the Telegram messaging app to say that Ukrainian troops were "tearing up the flanks" as Russian soldiers allegedly abandoned their posts amid heavy losses.
Ukraine's Third Assault Brigade echoed these claims and said forces from Russia's 72nd Separate Motorized Rifle Brigade fled Bakhmut, though it also noted that "Wagnerites" were among the solders that fled their positions. 
Prigozhin on Thursday was asked about his most recent claims following comments by Ukrainian President Volodymyr Zelenskyy, who has said the anticipated counteroffensive has been delayed as Kyiv awaits aid from Western allies.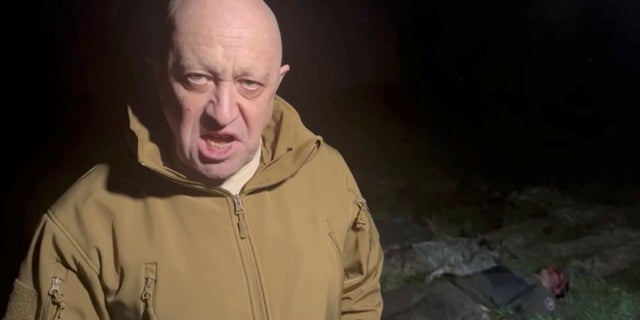 UKRAINE READIES SPRING OFFENSIVE EXPECTED TO BE LARGEST MOBILIZATION SINCE WAR WITH RUSSIA BEGAN
The Wagner chief dismissed these comments and claimed that Zelenskyy was "being deceptive" in saying the offensive had not yet begun.
Russia has been attempting to seize full control over Bakhmut since last summer and fighting there ratcheted up to an even greater degree following two successful Ukrainian counteroffensives in September and November last year that ousted Russian troops from the Kharkiv region and Kherson city.
But despite a grueling ground war that has raged in and around Bakhmut, Russia has been unable to take the city.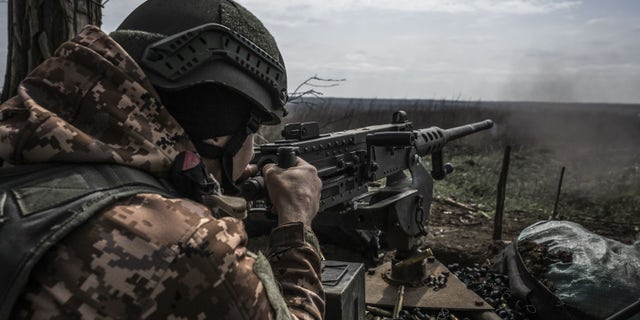 CLICK HERE TO GET THE FOX NEWS APP
Western defense officials have questioned Russia's efforts to take the city, noting its lack of significant strategic advantage for Moscow.
Analysts have also suggested that while a second counteroffensive may take place around Bakhmut, it is believed that Kyiv will likely focus its efforts in taking a vital triangle area in the Zaporizhzhia region instead. 
Reuters contributed to this report.