Washington's chief defense leaders warned Congress in stark tones Thursday that defaulting on the military budget would not only be bad for the U.S.'s global standing but would further embolden China.
Defense Secretary Lloyd Austin and Joint Chiefs of Staff Chairman Gen. Mark Milley told lawmakers on the Senate Appropriations defense subcommittee that breaching the defense budgeting would risk soldier pay, jeopardize U.S. defense strategy and weaken "our reputation."
"China right now describes us in their open speeches, etc., as a declining power," Milley said. "Defaulting on the debt would only reinforce that thought and embolden China and increase risk to the United States."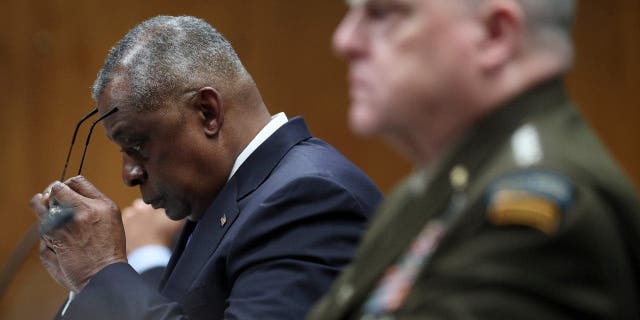 PENTAGON ANNOUNCES LARGEST-EVER DEFENSE BUDGET REQUEST
The warnings come as Congress and President Joe Biden continue to spar over the 2024 defense budget despite the looming cutoff date before the U.S. government runs out of money.
Biden has called for a $28 billion increase to the defense budget, pushing the allotted sum for defense programs like the Pentagon, FBI and Department of Energy to a whopping $886 billion spending limit. But Republicans have rejected the push and are looking to make spending cuts – a reversal from their position last year.
Austin told lawmakers that the U.S. is "viewed as being a source of stability globally, and we always pay our debts."
Both officials reinforced the concern that the geopolitical situation remains precarious with the war in Ukraine, Afghanistan once again becoming a terrorist state, and Iran's refusal to enter into a nuclear agreement.
"I would point out that the [People's Republic of China] is not waiting," Austin said. "Our budget is directly linked to our strategy. And of course, if we don't have a budget, we can't effectively execute that strategy."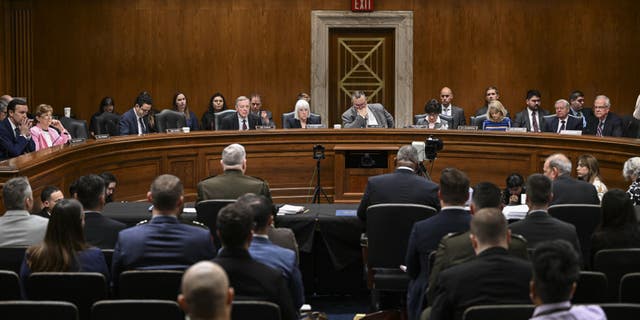 BIDEN'S DEFENSE BUDGET HIKES OUTPACED BY INFLATION, DRAWING GOP CRITICISM
Milley reaffirmed Austin's concerns about U.S. standing on the world stage and said the war in Ukraine has made this issue even more dire.
"The Chinese are watching the war between Russia and Ukraine very carefully. And I think for Ukraine, [it's] obviously an existential threat for their very existence. But for Europe, for the United States, I think the issue is about a rules-based international order," he said.
Milley argued that if Russian President Vladimir Putin is allowed to succeed in Ukraine, China will learn "certain lessons" from the West's action or inaction, which will play a decisive role in their calculus on invading Taiwan.
Sen. Lindsey Graham, R-S.C., pushed Milley on whether a loss for Putin in Ukraine "makes America safer," to which the general responded, "I think it does."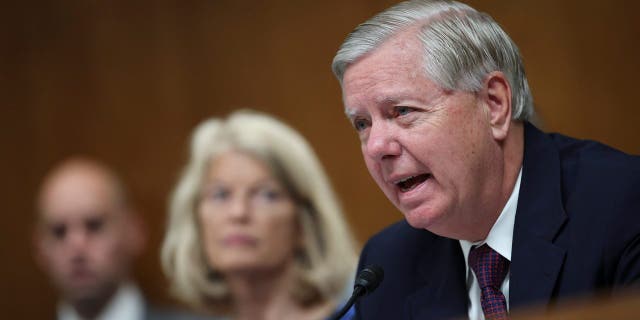 "Both China and Russia have the means to threaten our interests and our way of life. But war with China or Russia is neither imminent nor inevitable," Milley added.
Milley, who is set to retire this year, said that the single biggest threat that defaulting on the defense budget poses is the cuts to soldier pay and promotional freezes.
CLICK HERE TO GET THE FOX NEWS APP
"It would have, I think, a very, very significant negative impact on [troop] readiness," Milley said. "But also, there's the imponderable or the unmeasurable [consequence], which is morale. It sends a terrible signal to our soldiers, sailors, airmen, Marines around the world."
Austin reaffirmed this position and said, "The best way that Congress can support us in our efforts to execute our strategy is an on-time appropriations."