Longtime Washington state Insurance Commissioner Mike Kreidler said Monday he would not seek reelection.
Kreidler's announcement comes about a year after Gov. Jay Inslee and bipartisan legislative leaders called for his resignation over accusations from former employees that he used racist slurs and was demeaning or rude toward staff members, The Seattle Times reported.
"Serving alongside you as Insurance Commissioner for Washington state has been, and continues to be, the greatest honor of my life," Kreidler, 79, said in an email to the staff Monday. "I've always said it was the best job I've ever had, and I still feel that way today."
PITTSBURGH SYNAGOGUE SHOOTER'S TRIAL SET TO BEGIN IN COMING WEEKS, DEATH PENALTY HASN'T BEEN RULED OUT
Kreidler, a Democrat, was elected in 2000 and previously served one term in Congress.
Last year, a half-dozen potential and former employees disclosed instances from 2017 to 2022 when Kreidler was demeaning or rude, was overly focused on race, and used derogatory terms for transgender people and people of Mexican, Chinese, Italian or Spanish descent, as well as asking some employees of color for unusual favors.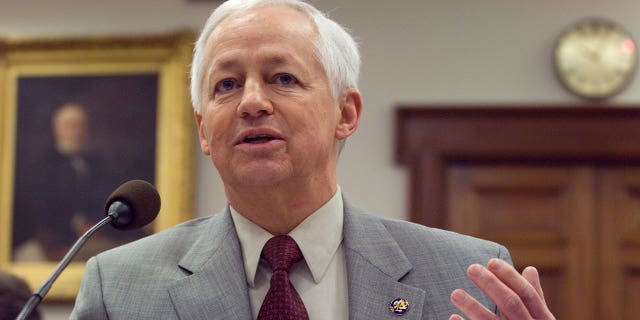 Inslee had said the events demonstrated Kreidler is "unable to fulfill his leadership responsibility" and should resign.
"Commissioner Kreidler assured his employees and the public he would work to improve his relationship with staff, but instead he terminated an employee who spoke out about these issues," Inslee said at the time.
KANSAS CITY MAN SENTENCED TO NEARLY 22 YEARS FOR ANTI-LGBTQ+ HATE CRIME
Republican and Democratic leaders in the state Legislature made similar calls.
Kreidler, however, chose to remain in office.
"I take full responsibility for my past behavior and recognize the impact it has had on those around me and the people I serve," he said last year. "I have pledged to do better and stand by that commitment."
CLICK HERE TO GET THE FOX NEWS APP
The insurance commissioner is the top state regulator of Washington's insurance industry, which includes approving rates and advocating for consumers and policyholders.
As commissioner, Kreidler advocated for the federal Affordable Care Act and reproductive health care. He also founded a national climate change working group among insurance officials. In Washington, he has pushed to make sure insurance companies cover medically necessary gender-affirming treatments and has worked to safeguard consumers against surprise health care bills.