BATESVILLE, Ark. – Hunter Biden ignored questions Monday concerning his dad, President Biden, refusing to acknowledge his unclaimed 4-year-old granddaughter born out of wedlock to ex-stripper Lunden Roberts.
As he left a Batesville, Arkansas, courthouse for a lunch break amid a child support hearing for his daughter, Navy Joan Roberts, Fox News Digital asked Hunter whether his dad was doing a disservice by not recognizing his grandchild, but he did not give an answer.
HUNTER BIDEN'S TWISTED ATTEMPTS TO KEEP HIS LITTLE GIRL FROM USING HIS NAME ARE NOW IN A NEW REALM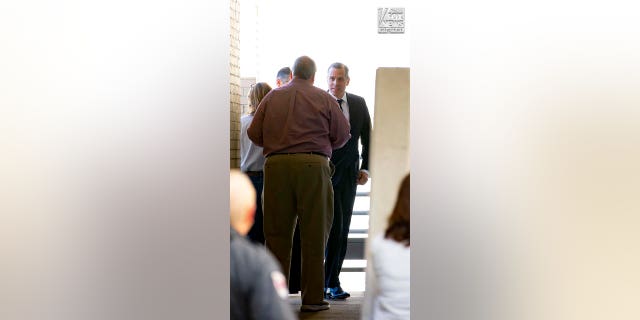 Hunter was ordered to appear in person for the hearing after the child support case was reopened when he requested adjustments to the child support payments. The older Roberts had previously reached an agreement with Biden in 2020 regarding the child's paternity and child support payments. 
In December, her lawyers filed a motion to have the girl's last name changed to Biden.
WATCH: CHILD HAD TO REMIND BIDEN WHICH COUNTRY HE LAST VISITED WHEN HE CAN'T REMEMBER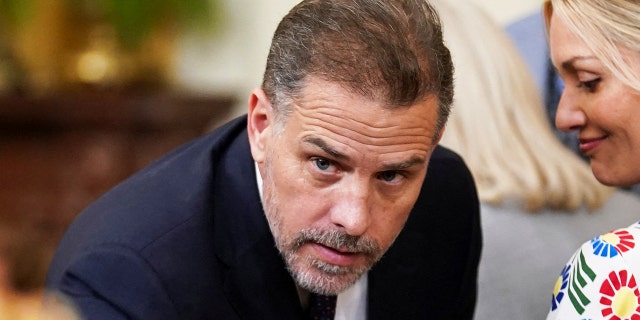 On numerous occasions, President Biden has refused to acknowledge his granddaughter. This happened most recently at a White House Take Your Kids To Work event last week when he told the crowd he speaks to his six grandchildren daily and is "crazy" about them, according to one White House reporter. Roberts is his seventh grandchild.
Additionally, December 2022 marked the second Christmas season in a row that the White House left Hunter's out-of-wedlock daughter out of a Christmas stocking display.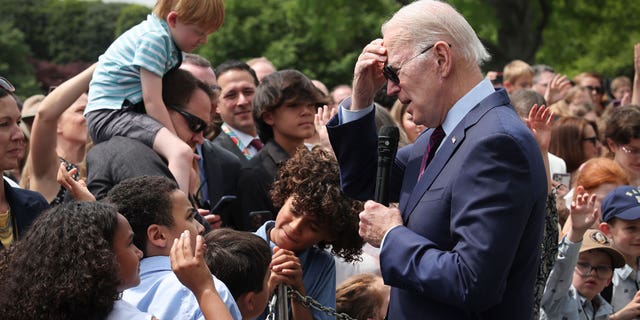 CLICK HERE TO GET THE FOX NEWS APP
And before that, in 2020, Biden said he and wife Jill Biden had five grandchildren, forgetting about a newborn Hunter had just had with his wife, Melissa Cohen. 
Fox News' Joe Schoffstall, Danielle Wallace and David Spunt contributed to this report.