Pat Sajak went missing in action during Wednesday's episode of "Wheel of Fortune."
The game show host was replaced by "Wheel of Fortune" announcer Jim Thornton during the bonus round leaving many fans confused.
"Where is Pat Sajak for the final puzzle?" one Twitter user wrote.
"Where did Pat Sajak go for the last segment of tonight's show?" another user asked the "Wheel of Fortune" account.
One user joked: "Y'all I done thought Pat Sajak straight died between takes."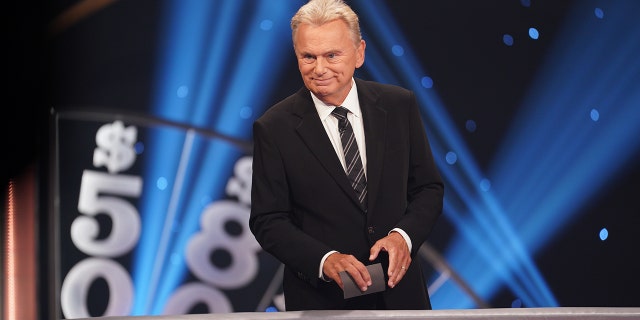 'WHEEL OF FORTUNE' FANS OUTRAGED OVER 'RIDICULOUS' PUZZLE: 'SHAME ON YOU'
Turns out, the contestant was really just a fan of Thornton.
"I love Jim Thornton so much," the contestant Sarah told Sajak at one point of the show, according to E! News. "And how could someone not? His voice is so soothing and energizing. He's hilarious and just such a good person."
"When I don't hear his voice I worry about him," she added. "So, I'm so glad he's here."
The "Wheel of Fortune" social media accounts even posted about the swap.
"Who's this guy and what has he done with Pat?" the show captioned a clip shared to Twitter.
Sajak spent the final puzzle in the announcer booth, while Thornton hosted the show for a brief moment.
CLICK HERE TO SIGN UP FOR THE ENTERTAINMENT NEWSLETTER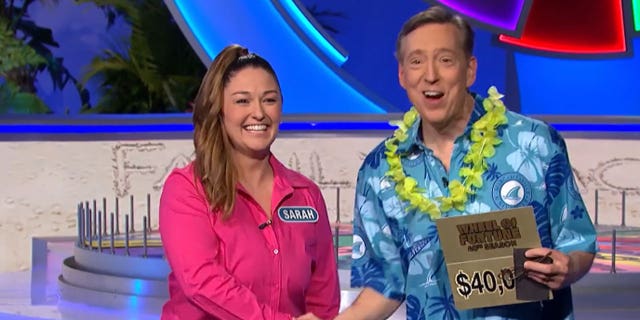 The swap followed criticism of the show Tuesday night, when "Wheel of Fortune" fans slammed the game show after a contestant guessed a bonus puzzle incorrectly.
After player Angela guessed the letters "M, H, D, and O" to add to the "What Are You Doing?" category, she was faced with the prompt "_ O _ N _ N _ THE _ R _ _"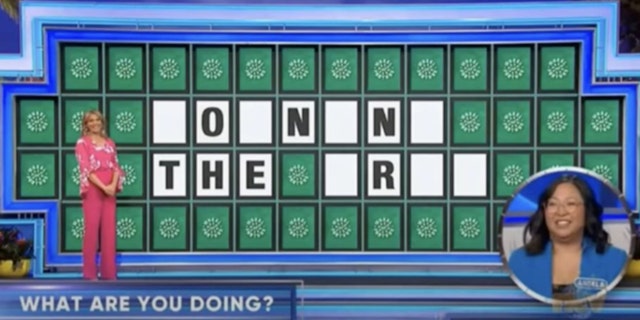 "Joining the cramp, joining the cra-, oop!" she answered after almost saying the word "crap."
She failed to guess the correct answer – which was "Joining the Fray." Angela still took home $20,563, but fans were outraged.
"#Angela on @WheelofFortune got a piece of CRAP bonus round. I have NEVER heard of 'Joining the Fray' before in my ENTIRE life. Can we get some kind of sponsor to give this woman a prize?" one Twitter user wrote. "What the hell kind of puzzle was that??? Come on now. ridiculous!!"
Another fan agreed with the comment and added, "Exactly!! I needed to get on Twitter and make sure I wasn't the only one going 'wtf is that!!'"
"Angela you had one hell of a night, Joining the fray who the hell ever comes up with something like that as that's freaking ridiculous…BOOOOOOO WOF for that," another upset user wrote.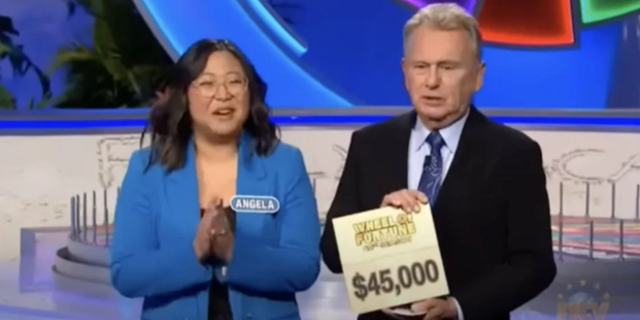 CLICK HERE TO GET THE FOX NEWS APP
Fox News Digital's Stephanie Giang-Paunon contributed to this report.