According to an Axios report, Hunter Biden has "clashed" with top aides to President Joe Biden over his legal defense strategy.
The report claimed Friday that "tensions" between Hunter Biden and President Biden's aides over his legal defense have led Hunter Biden to hire a new lawyer for a more "combative approach" without consulting with his father's legal advisors.
A former top DOJ spokesman noted that the younger Biden going rogue with his legal decisions and perhaps pushing past the "guardrails" that the president's advisers would have him follow, could be "a legitimate headache the White House."
STATE DEPARTMENT DUCKS QUESTIONS ON CHARGE THAT BLINKEN ORCHESTRATED HUNTER BIDEN LAPTOP COVER STORY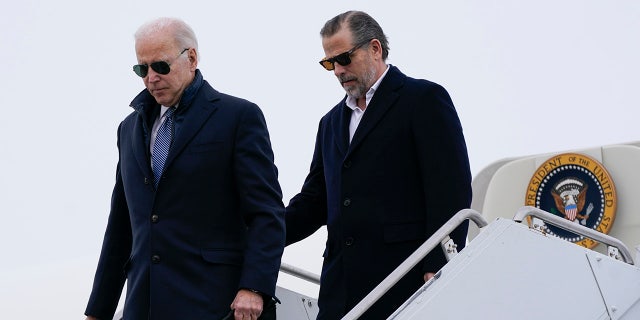 The tensions between Hunter Biden and the White House over his legal defense have risen as the president's son is facing investigations on several fronts. There's the DOJ investigation into his potential charges of tax fraud and illegally purchasing a firearm, investigations into his alleged business corruption by Republicans in Congress, and also a child support court case in Arkansas. 
The piece began with the statement, "Top aides to President Biden have clashed with Hunter Biden's team over strategies for dealing with the legal battles and Republican attacks that surround the president's son."
As Axios noted, much of the heartburn over legal strategies has prompted Biden's decision to hire new lawyer Abbe Lowell – who recently represented former President Donald Trump's son-in-law, Jared Kushner – without input from his father's people. 
The outlet stated, "The tensions led Hunter — without involving the president's top aides — to hire prominent lawyer Abbe Lowell in December, as part of a plan to take a more combative approach than the White House and Hunter's previous lawyer had taken."
Additionally, the White House is wincing as Biden's team is "moving toward creating a legal defense fund, and hiring ethics advisers for it."
The report added, "High-level Democrats and others are worried about the idea of the president's son soliciting money to pay for his legal troubles." 
WHITE HOUSE DODGES QUESTION ON BIDEN REFUSING TO ACKNOWLEDGE HIS 'SEVENTH GRANDCHILD'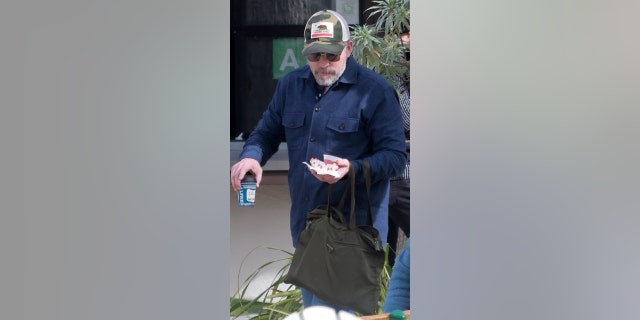 Former Justice Department spokesman Anthony Coley told the outlet, "For this fund to work, it must be extraordinarily transparent and even restrictive by prohibiting foreign citizens and registered lobbyists from contributing." However, the White House is reportedly worried Biden's team will not be careful enough.
Coley, who was senior adviser to Attorney General Merrick Garland, added, "Without these type of guardrails, the fund will be a legitimate headache for the White House."
The piece detailed just how thorny Lowell's hiring was to people who were previously advising the president's son. Axios wrote, "Lowell's hiring was abrupt and unwelcome among some involved in Hunter Biden's legal matters."
It mentioned how longtime Biden lawyer, Bob Bauer, who had recommended Hunter Biden's previous lawyer, "had no role in hiring Lowell" and "was simply informed that Lowell was being hired." 
More drama ensued from the decision, with the previous lawyer, Josh Levy, resigning shortly after. Due to the erratic relationship between Hunter Biden's legal team and White House legal advisors, Bauer and White House officials met with Lowell and asked him "to improve the communication from Hunter's team."
The new hire also reflects how "Hunter's team has shifted from largely not commenting on GOP attacks or stories in conservative tabloids to publicly fighting back," Axios wrote, noting that, as such, "Lowell has become an increasingly powerful force in Hunter's orbit."
CLICK HERE TO GET THE FOX NEWS APP
The report noted that no final decision has been made as to the creation of a legal defense fund, though it informed readers that Biden is "reportedly millions of dollars in legal debt."