An article in the New England Journal of Medicine suggests that students should be segregated by race for their medical education. 
The California researchers proposing the idea argue that medical education is "founded on legacies of colonialism and racism." 
They argue further that "medical education has historically centered White learners and continues to perpetuate structural racism. Immersion by people of color can therefore be re-traumatizing."
Kenny Xu, an activist who is spearheading a campaign to end wokeism in education, appeared on "Fox & Friends" to speak out against the proposal.
"This is not the only time that DEI departments at university medical hospitals have peddled segregation in the name of DEI and anti-racism in the name of diversity, equity and inclusion," said the president of Color Us United.
"The USC School of Medicine's dean of surgery said that merit is a hateful ideal in surgery. Also, the USC School of Medicine said that Black students can't sit through the lecture format. They also said that, too. These are hateful ideals and hateful ideas. They deserve to be denounced."
TEXAS COLLEGE HIGHLIGHTS FEMINIST WORD 'WIMMIN' THAT AVOIDS WOMEN ENDING IN 'MEN:' 'MAKES CONVERSATION EASIER'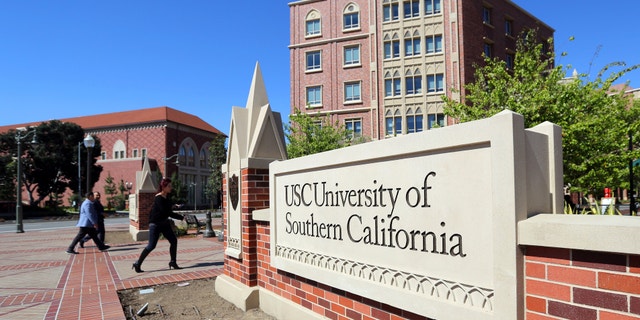 Xu started a petition through his organization to denounce the ideology occurring in universities and to get the DEI officers fired. 
The article was written based on the findings of seven academics, students and medical professionals out of UC San Francisco. 
The article published by the New England Journal proposes a Racial Affinity Group Caucus [RAGC].
THERE HAVE BEEN 1,080 ATTEMPTS TO PUNISH SCHOLARS OVER THE PAST 23 YEARS: REPORT
The article reads, "RAGCs are facilitated sessions involving participants grouped according to self-identified racial or ethnic identity to support integration of antiracism curricula into clinical practice. Used as part of a broader antiracism and antioppression curriculum, racial affinity group caucusing engages participants in critical introspection through the lens of their own racialized experience and enhances learning by building community and encouraging praxis, the integration of theory, self-reflection, and action."
Xu said that such actions are a very short road to "racial socialism" in health care.
"Do you want health care to be rationed based on race? Do you want you to be treated differently because you are White or you're Asian or you're Black? No, you don't. You want your doctor to treat you based on the Hippocratic Oath to first do no harm. These ideologies are harmful because it's basically suggesting to Black doctors and future Black doctors that they should prefer their own race over anybody else."
A 2022 study from the Association of American Medical Colleges showed that diversity, equity and inclusion policies have gained a significant foothold in medical colleges. 
A medical expert told Fox News Digital that poses a serious risk to both quality of care and freedom of expression.
CLICK HERE TO GET THE FOX NEWS APP
"Med schools are devoting more and more time to these social and political issues, leaving less time for the study of medicine," Dr. Stanley Goldfarb, board chair of Do No Harm, told Fox News Digital in response to an analysis released by the AAMC, which essentially serves as a report card for how its medical colleges are faring at implementing DEI policies that critics have described as a "woke" agenda.
The AAMC report states that "assessing policies, practices, and programs at the institution and school levels is a first step toward ensuring that academic medicine is well-positioned to cultivate a diverse and culturally prepared workforce, advance inclusion excellence, promote equity advancement, and enhance engagement with local communities."
The report, which examined 101 medical schools, showed that 43% of schools "have promotion and tenure policies that specifically reward faculty scholarship and service on DEI topics" and the number is highlighted in red suggesting that figure is inadequate. The report also shows that 100% of the schools "have admissions policies and practices for encouraging a diverse class of students."
Fox News' Andrew Mark Miller contributed to this report.