WWE, Vince McMahon and more are part of a new lawsuit where a Black female writer claims discrimination and retaliation after she objected to "offensively racist and stereotypical jargon" in scripts for Black wrestlers and others, per Bloomberg Law. 
Britney Abrahams alleges in the lawsuit filed to the US District Court for the Eastern District of New York on Monday that she made multiple complaints about the WWE scripts that were discussed in Slack channels that had McMahon and his daughter, Stephanie McMahon, present. 
Abrahams was eventually terminated from her post after taking home a WrestleMania 38-branded chair despite it allegedly being a "common practice that White male writers weren't punished for."
CLICK HERE FOR MORE SPORTS COVERAGE ON FOXNEWS.COM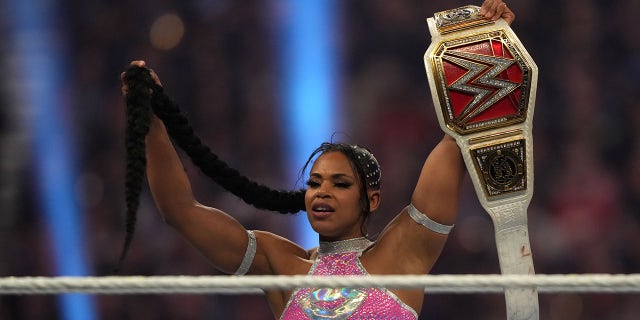 Abrahams began working as a writer in 2020 for WWE SmackDown! and WWE Monday Night RAW. It was there that she complained about racial and gender stereotypes in scripts. 
One of them involved Black female wrestler Bianca Belair, where she would be directed to say "Uh-Uh! Don't make me take off my earrings and beat you're a–!" There was another instance involving Black male wrestler, Apollo Crews, who was to speak with a "stereotypical and exaggerated Nigerian accent."
'STONE COLD' STEVE AUSTIN REVEALS HOW CLOSE HE WAS TO WWE RETURN AT WRESTLEMANIA 39
Abrahams' complaint said she was met with backlash for speaking up on it. 
However, after one Black male wrestler was suggested to dress in drag, Abrahams said it took a White writer saying it could "perpetuate harmful stereotypes that would offend viewers" to have the script canned. 
Finally, a Muslim wrestler's secret was scripted to be that he was "behind the 9/11 attacks." Vice president Christine Lubrano allegedly wrote "wacky things are said in the writer's room all the time!" when met with complaints from Abrahams and other writers.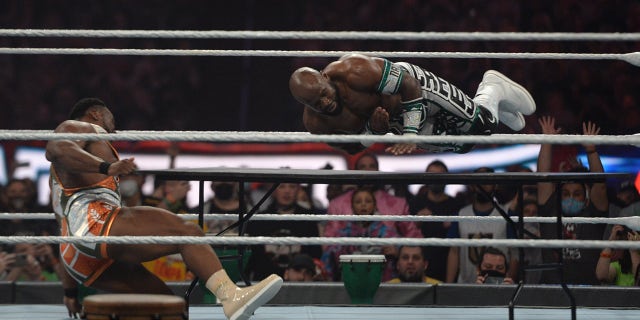 "I know but look at the waves we're making in the company 4 years ago, no woman worked on the writer's team!" Lubrano also responded. 
After continuing to oppose script suggestions like these, Abrahams said she was fired in retaliation following the WrestleMania chair situation in April 2022. Now, she seeks reinstatement, damages and more. 
FORMER WWE WRESTLER CHARGED WITH THEFT OF MILLIONS FROM MISSISSIPPI WELFARE PROGRAM
This lawsuit comes to light while Vince McMahon, who returned to the WWE board in January, faces litigation for alleged rape and sexual assault of employees. 
McMahon returned to the board seeking a sale of WWE, which also came to light as a merge with Endeavor, the company that also owns UFC. Together, the merger would create an enterprise worth $21.4 billion, per Bloomberg Law.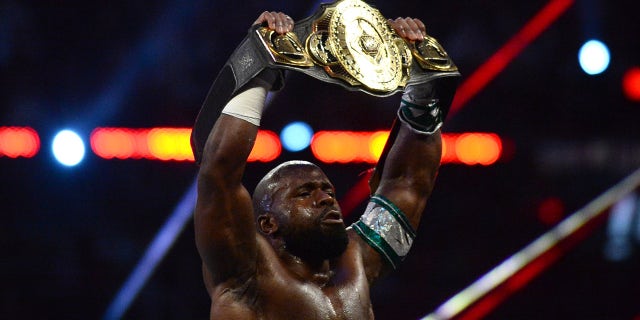 CLICK HERE TO GET THE FOX NEWS APP
WWE did not immediately respond to Fox News Digital's request for comment.