Olympic gold medalist Tamyra Mensah-Stock is taking her talents to the WWE.
Officials with the professional wrestling promotion confirmed that Mensah-Stock signed a contract. She became an Olympic champion at the Tokyo Games in 2021, and became the first Black woman to win gold in freestyle wrestling.
The 30-year-old has previously expressed interest in joining the WWE, but opted to staying the amateur wrestling ranks — until now.
CLICK HERE FOR MORE SPORTS COVERAGE ON FOXNEWS.COM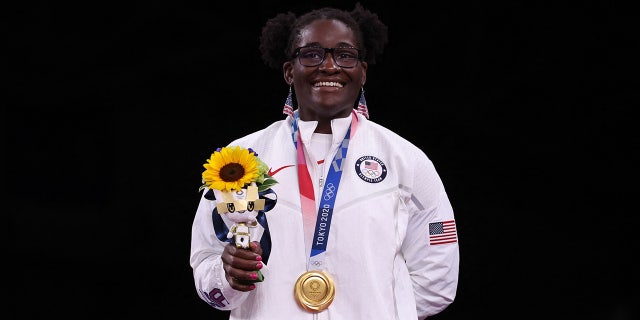 Mensah-Stock won the 2022 world championship in Belgrade, Serbia, which marked her second world title. She only managed to produce a third place finish in 2021, which was something that she was not happy with.
'STONE COLD' STEVE AUSTIN TALKS STATE OF PRO WRESTLING, 'HONORED' TO HAVE LASTING IMPACT ON WWE
"I didn't want to end my career on that note," Mensah-Stock said. 
"So I did another world championships, I wiped the floor with everybody, and I was like, 'Man, this is not fun anymore. I need a change.' Something in the back of my head that's just been itching at me, a dream of mine for I don't know how long. I just wanted to be in the WWE."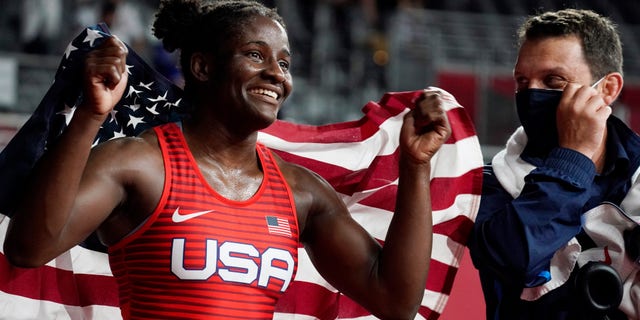 Mensah-Stock will begin in WWE's developmental program, but she aims to eventually qualify for the main roster.
"I love watching the athletes just in the ring, just going what they do best," Mensah-Stock said. "I just see their personalities just shine through the television, and I see their strength. Just everything about them resembles me, and I've just wanted to be a part of that."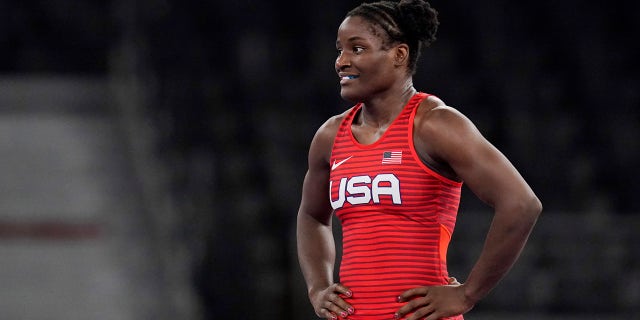 Mensah-Stock did contemplate competing in mixed martial arts, but she had concerns regarding weight class.
"I don't like the idea of potentially getting submitted and an arm broken or aggressiveness like that," she said. "I really just don't want to make weight anymore, let's just be honest."
CLICK HERE TO GET THE FOX NEWS APP
Gable Steveson, who also won gold in Tokyo, inked a deal with the WWE in 2021, but he recently decided to go back to amateur wrestling.