Paramount is willing to pay big money for Taylor Sheridan's Universe.
Sheridan's shows, which include "Yellowstone" and the spinoff "1923," have proven to be successful for the network, but costly.
One episode of "1923," which stars Harrison Ford and Helen Mirren, costs Paramount $22 million, according to the Wall Street Journal.
Sheridan also seems to have full control over the creation of his shows, including locations for filming and which farm animals are used.
KEVIN COSTNER DIVORCE COMES AMID 'YELLOWSTONE' SUCCESS, BLOCKBUSTER SECOND ACT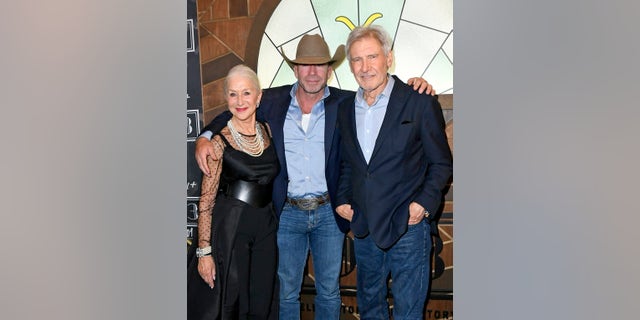 Sheridan's current business model has Paramount paying him to use his horses, cattle and wranglers, the WSJ reported. "Yellowstone" also films on a ranch Sheridan owns, amounting to another paycheck he cashes from the network.
It reportedly costs Paramount $50,000 a week to film at one of Sheridan's ranches and $25 per cow to rent cattle from the show's creator. Sheridan also runs a "cowboy camp" that trains the actors.
All of this on top of Sheridan being paid to write and produce "Yellowstone," along with a handful of spinoff shows.
Sheridan revealed he pushed for control before launching "Yellowstone" in a previous interview with The Atlantic.
'YELLOWSTONE' ENDING AFTER SECOND HALF OF SEASON 5 AMID KEVIN COSTNER DRAMA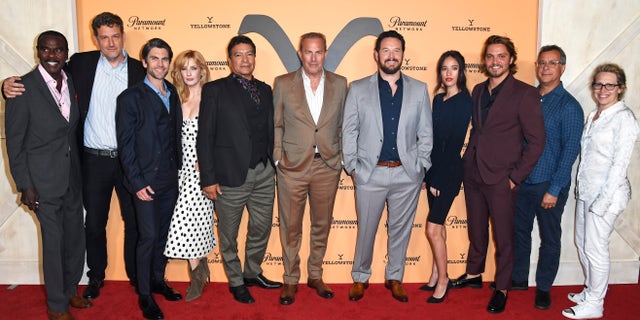 The filmmaker told Viacom, which owns Paramount, to have the series there would be no writers' room, no notes on the show and that nobody would see an outline. The only thing Sheridan wanted from Viacom was the money.
"I'm shooting over $1 billion worth of television shows," Sheridan told the outlet. "That's how much money they've trusted me with, and I have to go make more than that with the product I create. So yes, it's a tremendous amount of responsibility. … I'm aware of the opportunity, and so I do spread myself thin as a result."
Despite the success of "Yellowstone," the show is ending after five seasons amid reports of scheduling conflicts involving the star Kevin Costner. The second half of the Western's fifth and final season will air in November before rolling out an unnamed sequel series in December.
"'Yellowstone' has been the cornerstone on which we have launched an entire universe of global hits — from '1883' to 'Tulsa King,' and I am confident our 'Yellowstone' sequel will be another big hit, thanks to the brilliant creative mind of Taylor Sheridan and our incredible casts who bring these shows to life," Chris McCarthy, president and CEO of MTV Entertainment Studios, the company that produces the show, said in a statement.
CLICK HERE TO SIGN UP FOR THE ENTERTAINMENT NEWSLETTER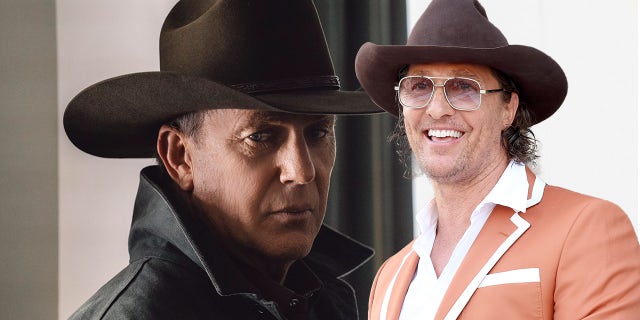 David Glasser, the CEO of 101, another studio that produces the beloved series, said, "The Dutton story continues, picking up where 'Yellowstone' leaves off in another epic tale. We are thrilled to bring this new journey to audiences around the world."
It is widely believed that this sequel will be the spinoff that Matthew McConaughey is set to star in, but there has been no word on what kind of role he will play. No other casting news has been released, though judging from Glasser's statement, it seems like we will be seeing many familiar faces.
CLICK HERE TO GET THE FOX NEWS APP
Fox News Digital's Emily Trainham contributed to this report.