This story discusses suicide. If you or someone you know is having thoughts of suicide, please contact the Suicide & Crisis Lifeline at 988 or 1-800-273-TALK (8255).
Zion Williamson has previously spoken about his love for, and the importance of, The Notorious B.I.G's 1994 "Ready to Die" album – and who can blame him?
However, when the New Orleans Pelicans shared one of the song's hits on his Instagram story earlier this week, many were concerned.
Williamson posted the cover of the album with the background music of the song "Suicidal Thoughts." 
Many of the lyrics seem exactly like what the song title suggests, including the ones Williamson posted.
CLICK HERE FOR MORE SPORTS COVERAGE ON FOXNEWS.COM
The late Biggie Smalls raps "I can't believe suicide is on my f—ing mind," a bar that Williamson left in his story.
The lyrics showed up on the story, but it should be noted that Williamson did not type lyrics himself – Instagram is able to show lyrics to a song when it's selected on the app.
However, fans were concerned for Williamson's well-being.
Williamson's bio on Instagram reads "Things Done Changed," a title of another song on "Ready to Die." The album also features the hit "Juicy," which is widely considered one of the best rap songs of all time. So, it's clear that Williamson is a huge fan of the late rapper and could have been just posting the song simply because he likes it.
"I've learned to appreciate this process. I can never really put it into words with all the adversity and all the cons, but for me, The Notorious B.I.G. album, Ready To Die, that album lyrically, how he talked about [the] stress [of] what he was dealing with, just feeling the weight of the world on your shoulders and you feel like you're standing alone. That album really helped me shift my mindset and just find true resolve in the game," Williamson said of the album back in 2021, per Revolt.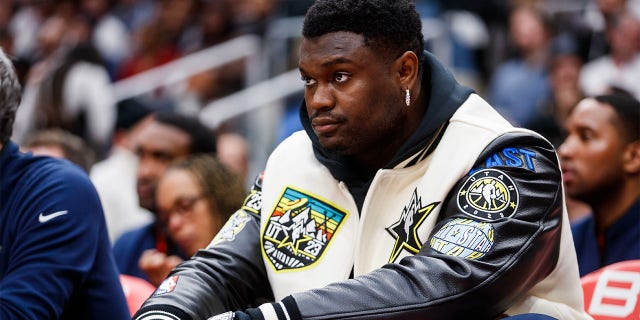 Williamson has been the subject of a social media controversy with an ex-porn star who threatened to release sex tapes of the two shortly after she seemingly confessed her love for him.
He also recently spoke out about his poor dieting habits, which has contributed to him being off the floor quite often in his career.
Memphis police recently performed a welfare check on Ja Morant after cryptic social media messages where he posted pictures of his mother, father and daughter, showcasing his love for them, and then posted a fourth story that was captioned "Bye." with a picture of him doing an interview on the court. Deputies said that Morant was "fine."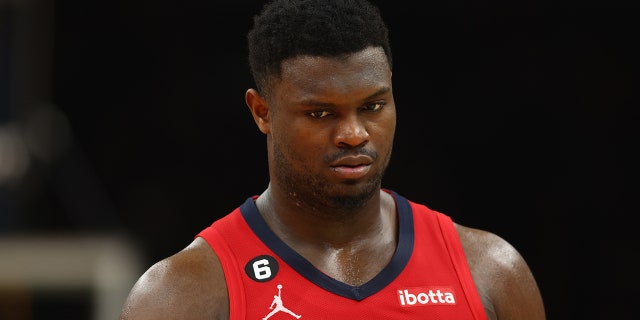 CLICK HERE TO GET THE FOX NEWS APP
Fox News Digital reached out to both the Pelicans and New Orleans Police on whether a check was performed on Williamson, but they did not immediately respond.