The U.N.'s World Food Program announced Monday that it is facing a shortage of funds and won't be able to help 100,000 people in Haiti this month who urgently need assistance.
The 25% cut comes as a record 4.9 million people in the country of nearly 11 million need help with finding food, the agency said.
"These cuts could not come at a worse time, as Haitians face a multi-layered humanitarian crisis, their lives and livelihoods upended by violence, insecurity, economic turmoil and climate shocks," said Jean-Martin Bauer, the agency's director for Haiti.
UN SECURITY COUNCIL CALLS FOR ACTION PLAN TO COMBAT HAITI'S ARMED GANGS, RESTORE SECURITY
The agency warned that its Haiti response plan is only 16% funded, and that it won't be able to provide food to a total of 750,000 Haitians if it doesn't secure $121 million through the end of the year.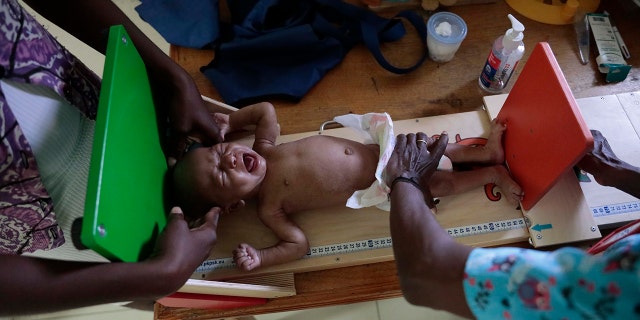 "Unless we receive immediate funding, further devastating cuts cannot be ruled out," Bauer said.
NORTH KOREAN AMBASSADOR MAKES RARE APPEARANCE AT UN, BLAMES US FOR ESCALATION
So far this year, the World Food Program has provided more than 450,000 school children with hot meals, often the only food they receive in a day.
Per capita, the number of Haitians facing emergency-level food insecurity is the second highest in the world, with nearly 5 million struggling to eat every day, according to the agency. More than 115,000 children younger than 5 also are expected to struggle with malnutrition this year, a 30% surge compared with last year.
CLICK HERE TO GET THE FOX NEWS APP
Gang violence has worsened the situation, paralyzing the transportation of goods and preventing people from leaving their homes.