Susan Olsen wants to set the record straight about an alleged on-set hookup involving her squeaky-clean TV family.
The former child star, who famously played Cindy Brady in "The Brady Bunch," has been faced with numerous wacky rumors about the hit 1970s sitcom. However, there is one in particular, involving her TV mom Carol Brady and on-screen sibling Greg Brady that she has taken issue with over the years.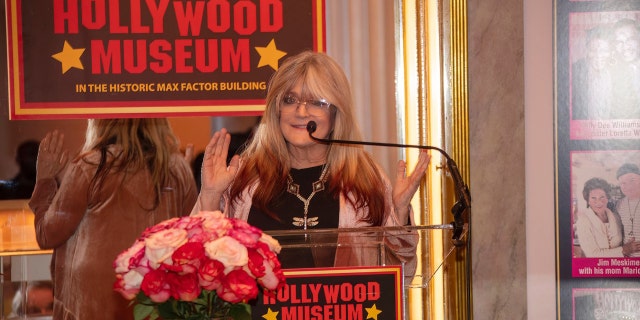 "I disliked the rumors that Florence Henderson and Barry Williams had an affair," Olsen told Fox News Digital about her co-stars.
"Barry had a crush on her," the 61-year-old clarified. "She was very kind to him. She let him take her out for her birthday. So I don't like the implication that's been out there, that something was going on with them. There wasn't anything going on with them except for mutual respect and love."
The beloved matriarch, who passed away in 2016 at age 82, previously spoke out about the outing.
'LEAVE IT TO BEAVER' STAR JERRY MATHERS REVEALS WHY HE WAS READY TO LEAVE HIT '50S SITCOM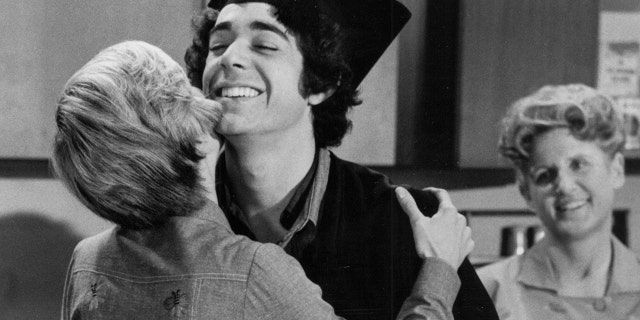 "He had a crush on me, and he asked me out for a date, which I'll never forget," the actress told People magazine in 1991. "He was too young to drive, so his older brother brought him to my hotel, and then I drove us to the Ambassador Hotel in Los Angeles, where we saw a singer. It was so sweet because Barry made sure we had a good table."
"After the show, his brother picked him up and took him home," Henderson shared at the time. "The crush was a very serious thing for him, so I was never condescending. I certainly liked him too, but I wasn't exactly the Cher of the TV mom set."
Williams also spoke about the story of a lovely lady in his book "Growing Up Brady." In it, the actor insisted that the date was nothing more than a memorable dinner.
"When those little things called hormones start kicking in, you get excited by even inanimate objects," he wrote, as quoted by the outlet. "It wasn't that I sought to bed her. I just wanted to spend time with her. It was flattering that she gave me any attention at all."
Another rumor Olsen has been eager to put to bed has been the one involving her death.
"That's pretty much a fabrication," she chuckled before turning serious. "There actually was a young girl named Susan Olsen who got her coat stuck in the door of a bus and was dragged several blocks and died. And some news source on the East Coast reported that it was me. And there were always rumors that I was dead… It made me feel like Paul McCartney because it was at the same time that there were rumors that Paul McCartney was dead." 
CLICK HERE TO SIGN UP FOR THE ENTERTAINMENT NEWSLETTER
"Rumors of my death are gross exaggerations," she added.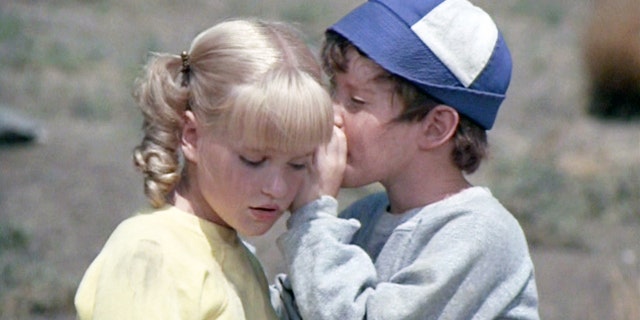 Olsen recently supported The Hollywood Museum for its tribute to Motion Picture Mothers. The exhibit is open to the public until June 4. The nonprofit was formed in 1939 as a small social group of women whose children were involved in showbiz. "Leave It to Beaver" star Jerry Mathers' mother, Marilyn Mathers, serves as president of the organization.
Olsen's mother had been a member of the Motion Picture Mothers long before she pursued an acting career. Her siblings had already made their mark in Hollywood.
Despite the show's success, Olsen admitted she struggled to be in the glaring media spotlight.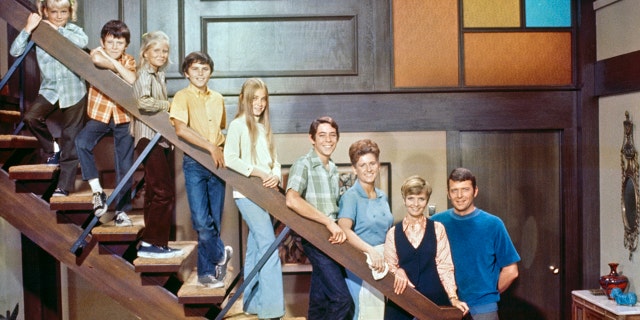 "Fame was the one part I didn't like," she explained. "I loved the work. I loved my castmates. I really loved the industry. I really liked what I did. I was a kid who wanted a job. [But] fame to me was silly. Just really, really ridiculous. It was like fool's gold."
"Shortly after the show premiered, I went to my uncle, a drama teacher in Palo Alto," she said. "He taught high school, and he would have these really extravagant productions. And we went up north to one of his productions. I got recognized in the audience and I got mobbed. They had to call the police to get me out. It was this huge crowd of people. I'd seen a grownup who [said], 'Oh look, her little face is red. She can't breathe – here, sign one more [autograph].' It was very, very frightening. I didn't like it. I was ready to quit the show."
Olsen shared that she later learned that fans mobbed her "out of love" for her character – but it did not make it any easier.
'BRADY BUNCH' PRODUCER LLOYD SCHWARTZ ADDRESSES BIGGEST RUMOR FROM BELOVED SITCOM: 'SMOKE AND MIRRORS'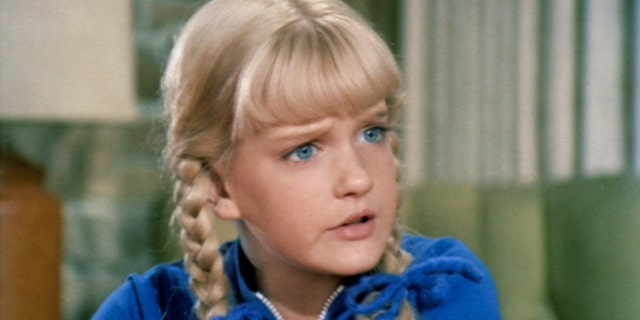 "I teach acting for children," Olsen explained. "I say, 'What do you want?' And they go, 'I wanna be famous!' and I'm like 'No, no, no that's not what you want. You want to do good work. And fame is the byproduct of good work.'"
On the surface, "The Brady Bunch" resembled just another innocuous TV sitcom about a family living in suburban America and getting into a different silly situation each week. Well after it ended its initial run in 1974, the show resonated with audiences, and it returned to television in various forms again and again, including "The Brady Bunch Hour" in 1977, "The Brady Brides" in 1981 and "The Bradys" in 1990. It was also seen endlessly in reruns.
Premiering in 1969, it also was among the first shows to introduce the blended family to television. As its theme song reminded viewers each week, Henderson's Carol was a single mother raising three daughters when she met her TV husband, Robert Reed's Mike Brady, a single father who was raising three boys. The eight of them became "The Brady Bunch," with a quirky housekeeper, played by Ann B. Davis, thrown into the mix.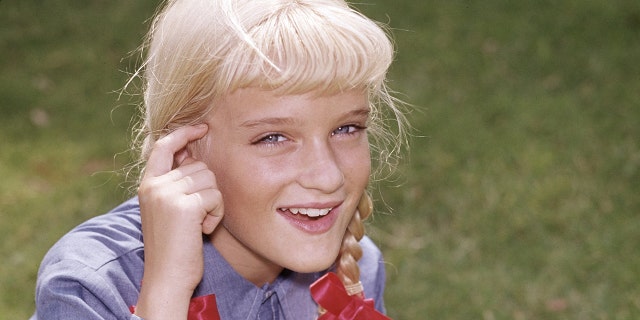 Olsen said her parents, like her TV ones, were determined to give their children as normal of an upbringing as possible.
"All six of us [Brady kids], with the exception of [co-star] Eve [Plumb] who was already attending a private school went back to regular public school when we weren't filming," she explained. "We all tried to maintain as normal as much as we could… It was very important to me. And I made my mother promise that if I got stuck up and things started going to my head that she'd take me out of the business."
"A lot of those sad stories you hear about [concerning child stars] are really the product of parents who pushed their kids into the business," she continued. "I had a father who was constantly trying to bribe me to get out of it. He'd say, 'I'll get you a horse – please just leave this silly business behind.' He wanted me to just go to school and be a regular kid. My parents were not pushing me at all. I had to fight for my right to stay in, to be part of the show. I remember telling my dad, 'I understand you think my life is abnormal now, but do you think it's going to do me any good to see that there's a show on Friday nights that I used to be in, and I'm not in it anymore? That's going to be pretty awful, too.'"
'BRADY BUNCH' STAR BARRY WILLIAMS REFLECTS ON BONDING WITH HIS TV FAMILY: 'WE PROTECTED EACH OTHER'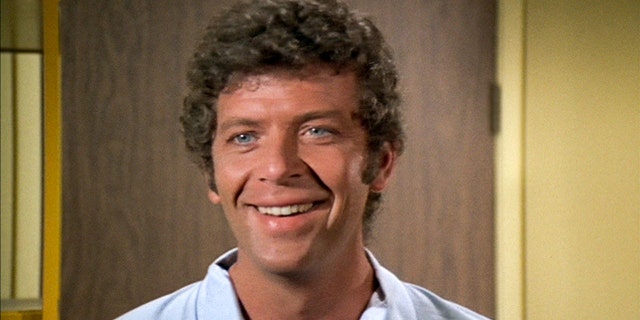 Olsen said that after "The Brady Bunch" ended, she was eager to flex her acting muscle. Even when cameras stopped rolling, Reed was a doting father figure who offered his support.
"He wrote one of two recommendation letters to get me into the American Academy of Dramatic Arts," she revealed. "He also offered me up his house. He lived in Pasadena, the school is in Pasadena. And he said, 'Susan if you want to live with me, you're welcome to stay here.'… Robert was just wonderful. Just a sweetheart. He took a love and an interest in us as though we were his kids."
However, Olsen said she saw the writing on the wall at age 23. After being typecast, she decided to walk away from showbiz.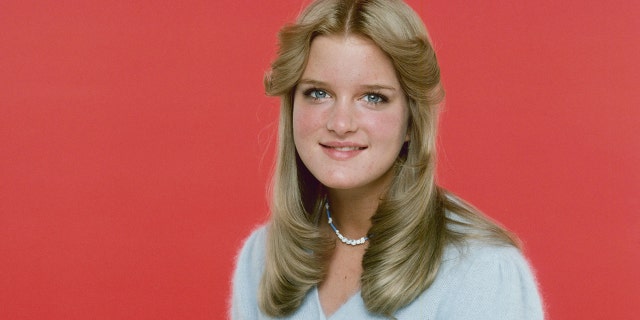 "I went to the Academy… just thinking I would stick with it because I wasn't really using my imagination," she said. "I really wanted to break the mold. I'd do my best work on auditions while I was playing drug addicts or ax murderers – things like that. And they would say, 'You're really good, but we just can't cast Cindy Brady in this role.' And it's like, if I can't do the meaty stuff that I want to do, why am I doing this?"
Today, Olsen said she has a close-knit bond with the other "Brady" kids. Reed died in 1992 at age 59, and Davis passed away in 2014 at age 88.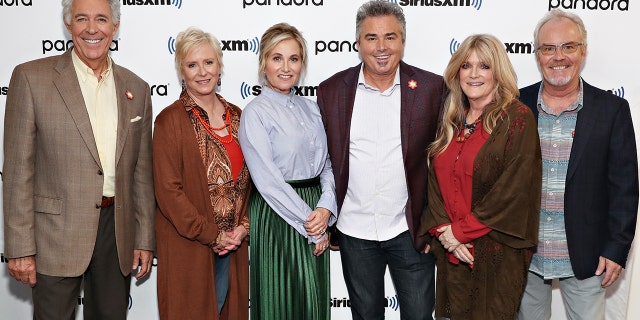 "I think the biggest secret behind 'The Brady Bunch' is that [creator] Sherwood Schwartz cast people who were interesting, got along very well together, and were big on family," she reflected. "He made sure we all had good parents. And the love you see between all of us – it's absolutely genuine. I don't think you can fool an audience for very long. I think the reason people loved us is that they knew we loved each other."
The Associated Press contributed to this report.