Two runaway teens in Texas were arrested Friday night after authorities say the pair stole a truck and led deputies on a high-speed chase near the southern border while attempting to smuggle several illegal aliens into the United States.
The 17-year-old driver and 16-year-old passenger evaded deputies' early attempts to stop the truck with tire spikes on Highway 90 but were eventually apprehended in the city of Brackettville, the Kinney County Sheriff's Office said.
The driver was captured after he attempted to escape on foot near the City of Brackettville Office Annex while the passenger was grabbed by Texas Department of Public Safety officers.
"Several illegal aliens in the truck with them were able to escape in the confusion," the sheriff's office said.
BORDER CHAOS AS SMUGGLER LEADS TEXAS DPS ON HIGH-SPEED CHASE BEFORE FLIPPING CAR OVER, ILLEGALS FLEE ON FOOT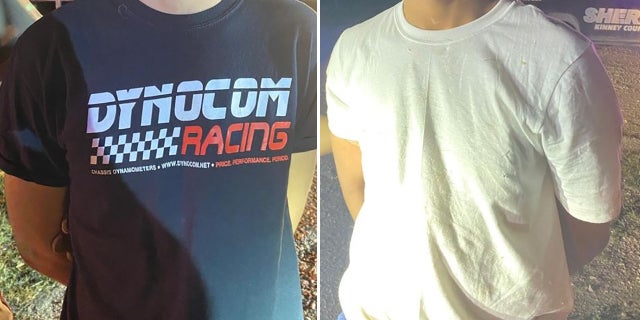 While authorities did not publicly identify the teens, the sheriff's office said the 17-year-old driver had several outstanding arrest warrants.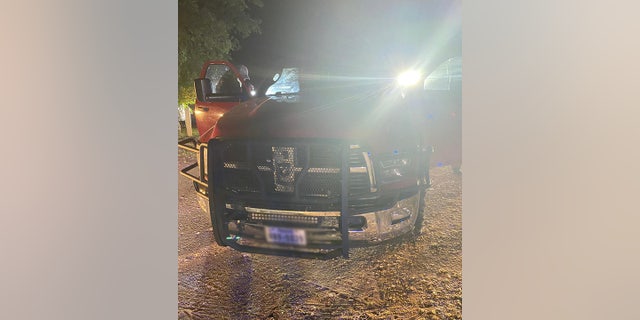 Both teens were listed as runaways out of Huntsville, according to officials, while the truck was reported stolen out of Houston, which is roughly 70 miles from Huntsville.
TEXAS GOV. GREG ABBOTT MOBILIZES SPECIALIZED UNITS ON MEXICO BORDER AS TITLE 42 END APPROACHES
The two teens ran away from Gulf Coast Trades Center in Walker County, Texas, on April 18, sources told FOX26 Houston. The center is a nonprofit for "disadvantaged and adjudicated" boys ages 15 to 18.
Busts continue daily since Texas Gov. Greg Abbott launched Operation Lone Star in March 2021 in response to the rise in illegal immigration. 
Last week, Texas DPS said a woman was charged with human smuggling after she was found to have two female illegal immigrants in her sedan on April 12. 
In video taken of the traffic stop, the woman told a trooper she was going out to get drinks. She then started flirting with the trooper, telling him he was handsome.
Fox News' Greg Wehner contributed to this report.