ESPN broadcaster Sam Ponder came under fire on Sunday as her support for keeping women's sports fair and equal was the subject of an opinion column from USA Today's Nancy Armour.
Ponder, and fellow ESPN colleague Sage Steele, have voiced their support for Riley Gaines, who has taken the reins to lead the calls for transgender athletes to participate in sports against the gender they were born as instead of the gender they identify as. Gaines has been at the forefront since she tied with Lia Thomas in the NCAA Championship in 2022.
Recently, Ponder spoke about the issue again after Gaines tweeted the messages she received about transgender high school runners participating in the girls division in California.
CLICK HERE FOR MORE SPORTS COVERAGE ON FOXNEWS.COM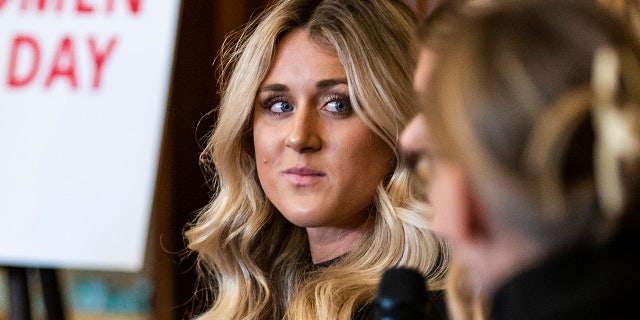 "I barely said anything publicly abt this issue & I've had so many ppl msg me, stop me in the street to say thank you+ tell me stories abt girls who are afraid to speak up for fear of lost employment/being called hateful. It is not hateful to demand fairness in sports for girls," Ponder tweeted.
However, Armour called Ponder's words "plain old bigotry" in her column.
"Don't be fooled by the people who screech about 'fairness' to cloak their bigotry toward transgender girls and women, the transgender girls and women who have the audacity to want to play sports, in particular," Armour started the column.
"This is, and always was, about hate, fear and ignorance."
Armour particularly took issue with Ponder choosing to speak out about this issue rather than talk about how girls and women's sports don't have equitable funding with boys and men.
EXCLUSIVE: CALIFORNIA PARENT WHOSE DAUGHTER LOST TO BIOLOGICAL MALE IN GIRLS' TRACK COMPETITION RESPONDS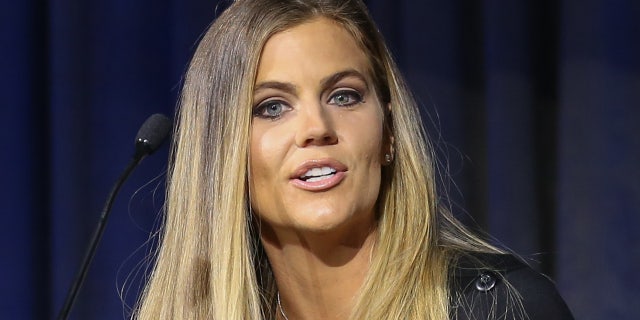 "Did Ponder use her platform to express outrage at any of this? Urge her nearly half-million followers on Twitter to write or call their representatives and ask that women be given the funding and opportunities they rightfully deserve? Did she publicly participate in any of the many excellent documentaries, videos and commentary ESPN did to commemorate the 50th anniversary of Title IX last year? Or even Tweet about them?" Armor wrote.
"No, she did not. Her public concern about 'fairness' for female athletes starts and stops with the miniscule number of transgender women who are participating in sports."
Armour accused Ponder of putting transgender people in further danger with her tweets "by further amplifying the bogeyman that cisgender women's participation in sports is being threatened by transgender girls and young women."
Armour concluded that Ponder's opinions have nothing to do with "fairness."
Earlier this month, a Washington Post-KFF poll showed that the majority of American adults believe gender is determined at birth and are against biological males competing in women's sports.
Sixty-six percent of American adults do not believe that biological males should be allowed to compete in women's sports competitions at the high school level, while 34% support biological males competing against women.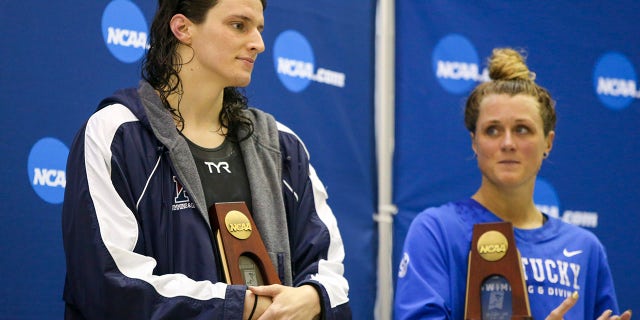 When it comes to college and professional sports, 65% of American adults don't believe that biological males should be allowed to compete in women's sports, while 34% in both categories were behind the idea.
CLICK HERE TO GET THE FOX NEWS APP
In youth sports, 62% of American adults did not believe biological males should be allowed to compete against biological girls, while 37% were behind allowing transgender girls to compete with biological girls.
Fox News' Houston Keene contributed to this report.