An SUV plowed through the front of a busy New Hampshire restaurant on Sunday, injuring more than a dozen people. 
Authorities responded to an alert around 12:45 p.m. concerning aN SUV that had crashed into the Looney Bin Bar and Grill in Laconia, New Hampshire. Fire officials were on the scene within minutes. 
Fire officials began to triage those involved to identify patients with the most significant injuries. An estimated 14 people were transported to area hospitals. An additional 20 people were evaluated and did not need to go to a hospital. 
The fire department said two of the people transported had significant lower leg injuries while the other transports were for lacerations, contusions and other non-life-threatening injuries. 
AT LEAST 51 KILLED IN HORRIFYING WRECK IN KENYA, 32 INJURED, AUTHORITIES AND RED CROSS SAY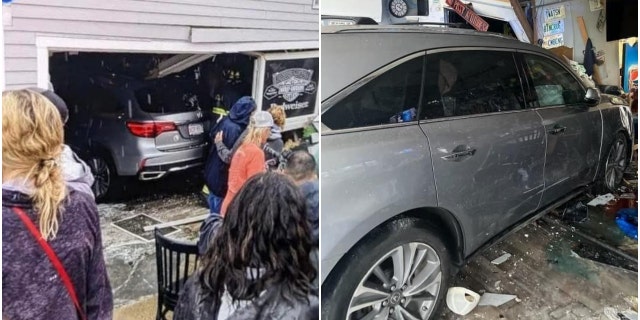 "There were a lot of people inside due to it being lunchtime and a holiday weekend," Laconia Captain Chad Vaillancourt said. "The great response from our mutual aid partners allowed us to help many injured people in a short amount of time." 
5 FLORIDA TEENS KILLED IN SUBMERGED CAR THAT CRASHED INTO RETNETION POND, POLICE SAY
The restaurant sustained "significant damage" due to the impact of the car, the fire department said. 
Police Chief Matt Canfield told FOX 23 that a three-car crash in front of the restaurant sent one of the cars crashing into the building. Speed and alcohol were not believed to be factors in the crash. 
CLICK HERE TO GET THE FOX NEWS APP
Laconia is about 30 miles north of New Hampshire's capital Concord.