Team Canada forward Joe Veleno came under fire Saturday for a dangerous play in the IIHF World Hockey Championship matchup against Switzerland.
Veleno, who is also on the NHL's Detroit Red Wings, was in a battle for the puck along the boards with Switzerland forward Nico Niederreiter when he appeared to purposely stomp on the player's ankle to try and get the puck away.
CLICK HERE FOR MORE SPORTS COVERAGE ON FOXNEWS.COM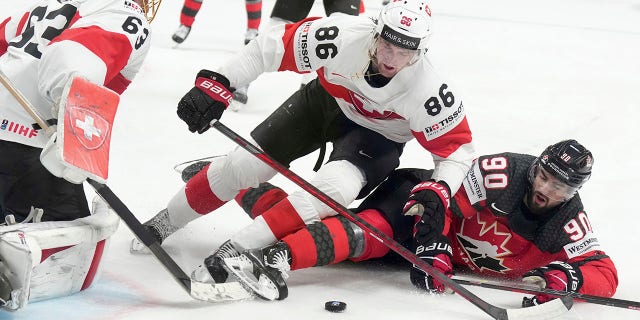 "That's beyond dirty," one of the broadcasters said while breaking down the incident on a replay. "That is egregiously awful when you know exactly what you're doing."
It's unclear whether Veleno will be suspended after the incident.
MATTHEW TKACHUK SCORES ANOTHER OVERTIME WINNER, PUTS PANTHERS UP 2-0 IN ECF OVER HURRICANES
"It does not belong in our sport. You can't do it. It's too dangerous, the blades are extremely sharp," Niederreiter said after the game, via Denik Sport. "He try to go in the battle to hurt me and almost going to (break) my ankle. I'm very curious, what IIHF do about it. I hope they do better job."
Edmonton Oilers star Evander Kane was among those who reacted on social media.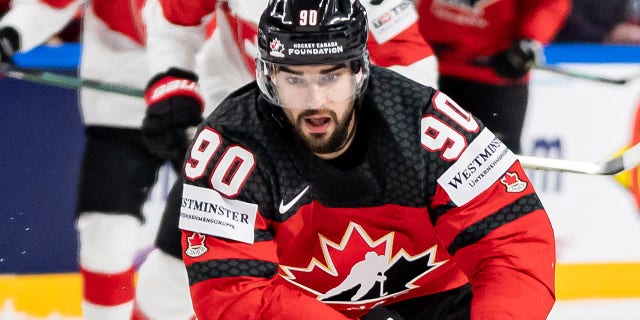 "This is why fighting in Hockey is needed, it discourages ideas like this and helps police the game effectively," Kane tweeted. "Disgusting play to watch. Especially after my injury this year. Embarrassing."
Detroit selected Veleno with the No. 30 overall pick in 2018. He made his debut during the 2020-21 season. He played in 81 games in 2022-23 and had nine goals and 11 points.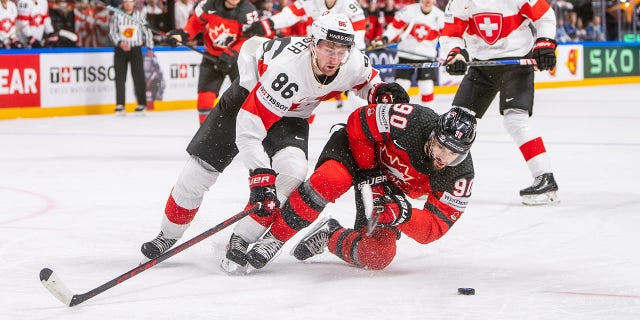 CLICK HERE TO GET THE FOX NEWS APP
Switzerland won the match 3-2.