July 20, 2023 – There are some tech tricks that you only know if someone clues you in. 
Take the humble USB cord. If you're constantly plugging in the wrong way, here's the secret: The symbol on one isn't just branding or decoration. That symbol will point up if you're plugging in horizontally. If you plug a cable vertically, the USB symbol will face you.
I could go on. Get more tips like that here, and sign up to join over 400,000 folks who get my free email for daily tech smarts.
I love passing along clever tech tricks you'll use time and time again. Here are a few goodies!
I'M A TECH EXPERT WITH TRICKS FOR CLEAR CALLS, SAVING MONEY AND MORE PRIVACY
Use a Windows PC?
On Windows, let's keep it simple with keyboard shortcuts you need to know. 
Pro-tip: Learning a new shortcut takes some time. Yes, there were times before you used Ctrl + C to copy and Ctrl + V to paste all the time and you had to make it a habit. Pick one (or more) of the tricks below and try it out. Use it a few times, and it'll become second nature in no time.
Windows + Shift + S brings up the screenshot tool. Drag the box that pops up and, voila, a screenshot of whatever you want. It's so much easier to send a screenshot (and even mark it up to show your recipient something) than trying to explain in words.
Looking for a file? Hit the Windows key and start typing the name. That's it. So simple and it saves so much time.
Pressing the Windows key and "." (period key) together opens the emoji picker. You can easily insert emojis into your documents, messages or any other text field. The emoji picker also includes symbols and special characters.
Want more tips like this right to your inbox? Sign up for my free email newsletter, The Current. Join 400,000+ readers that trust it.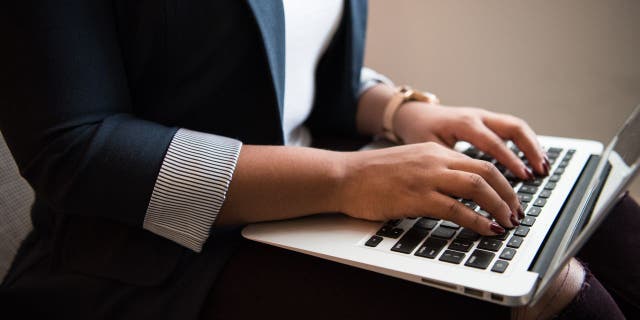 For you Mac folks
Do you use your laptop for both work and personal life, or share your MacBook with someone else? There's a genius way to keep your accounts separate.
Set up different user accounts attached to different fingerprints. Maybe your work profile uses your pointer finger and your personal account uses your ring finger. Or you and your spouse have your fingerprints linked to your own accounts.
Hit the Apple menu > System Settings > Touch ID & Password to set these up. You can save up to five fingerprints and have three active ones. From this screen you can also choose what Touch ID can do, including unlocking the computer, using Apple Pay, and auto-filling passwords.
MOST PEOPLE MAKE THIS MAJOR MISTAKE SHARING PHOTOS
Now, onto some great keyboard shortcuts for you, too.
Control + Command + spacebar: This shortcut opens the Character Viewer, which lets you browse and insert special characters, symbols and emojis into your documents, emails, texts or anything else. It works in most programs and is a lot easier than opening a website to copy emojis.
Option + Command + V: When you copy text or files, they're usually pasted in the original format. Using this shortcut, you can paste the copied content without formatting. This is one you'll use day after day.
Keep going! Over at my site, I have a list of more awesome keyboard shortcuts to quickly lock your device, zoom in and create a snazzy virtual desktop.
Keep your tech-know going 
My popular podcast is called "Kim Komando Today." It's a solid 30 minutes of tech news, tips, and callers with tech questions like you from all over the country. Search for it wherever you get your podcasts. For your convenience, hit the link below for a recent episode.
PODCAST PICK: $30K Uber horror, life-threatening Facebook hack & robocall revenge
Plus, Google is updating what it can collect about you online to enhance its AI capabilities. I chat with a guy who needs a new payment processing solution for his Christian networking group. Coworkers engaging in explicit messaging, ChatGPT officiating a wedding, and tricks to dispose of an old phone.
WAIT, WHAT? 7 THINGS YOU DIDN'T KNOW YOUR COMPUTER MOUSE CAN DO
Check out my podcast "Kim Komando Today" on Apple, Google Podcasts, Spotify, or your favorite podcast player.
Listen to the podcast here or wherever you get your podcasts. Just search for my last name, "Komando."
CLICK HERE TO GET THE FOX NEWS APP
Sound like a tech pro, even if you're not! Award-winning popular host Kim Komando is your secret weapon. Listen on 425+ radio stations or get the podcast. And join over 400,000 people who get her free 5-minute daily email newsletter.
Copyright 2023, WestStar Multimedia Entertainment. All rights reserved.