Over a decade ago, Army veteran SSG Monte Bernardo lost his arm and both legs on Independence Day in Afghanistan. Today he enjoys spending time with his family and is working to become a blacksmith.
On July 4, 2012, Bernardo and his team were ambushed in Afghanistan. Several of the members of his unit has been critically injured. Monte, the leader of Alpha team, directed his unit as gunfire and grenades whizzed by. While changing position, Monte heard a loud noise and suddenly, he was launched 25 feet in the air, landing backward on a nearby hill.
"When I tried to stand up, I couldn't. My buddy came running up and I could see on his face it wasn't good and my legs were gone," Bernardo told Fox News Digital.
Moments later, as his comrade began putting a tourniquet around what was left of his upper leg, Bernardo realized half of his left arm was missing. He asked if his private parts were still intact and breathed a sigh of relief when his squad confirmed they were. His next thought was, "How the hell am I going to play video games?"
COUNTRY STAR AND PATRIOT LEE GREENWOOD HONORS AMERICA'S VETERANS WITH MAJOR 'ADOPT A VET' INITIATIVE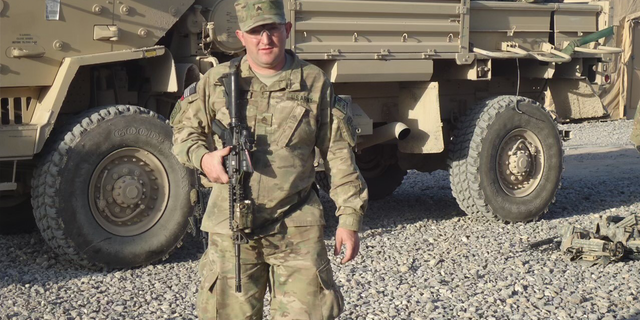 He then ate a fentanyl lollipop and giggled until he arrived at the hospital 45 minutes away, where he told the doctor to put him to sleep.
"It was like somebody turned off the TV and turned it back on in D.C. and I woke up at Walter Reed," Bernardo said.
Earlier that day, Bernardo and his team had gone out into the area where he was injured to sweep for mines. Unfortunately, the enemy had figured out how to use Russian PMN mines, which are all plastic and placed them on top of plastic explosives. A lack of typical metal components in mines lets them skate undetected.
One of his team members had laid in that spot for two hours without setting off the explosive. But when Bernardo swapped positions, the improvised explosive device (IED) detonated.
PRESIDENTIAL CHEF AND ARMY VETERAN PARTNERS WITH USAA TO BRING GREATER AWARENESS ABOUT VETERAN SUICIDE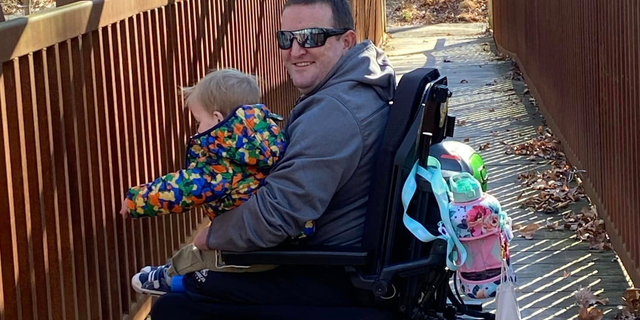 "The only reason that it went off really was because I had more weight in my bag. As a team leader, I had extra batteries, extra water, extra ammo, extra grenades, everything for my whole squad," Bernardo said.
Bernardo's life began quietly. He grew up on a dairy farm with a dream of joining the military. At 18 years old, he intended to join with a friend as part of the Buddy program. But his friend fell ill with pancreatitis and the dream remained unfulfilled. After years of working as a plumber, 24-year-old Bernardo joined the military.
He began in artillery, jumping out of airplanes, learning how to become combat armed and shoot guns. Later, he re-enlisted and became a cavalry scout and team leader with the 82nd Airborne Division.
"It was extremely hard and extremely fast learning when I became a scout," Bernardo said. "And then after all of that training, like, I mean, when we got overseas, it was boots on the ground, like where we're going running. It was a hundred-mile-an-hour job."
PATRIOTIC ORGANIZATION ENCOURAGES YOUNG AMERICANS TO ENLIST IN THE MILITARY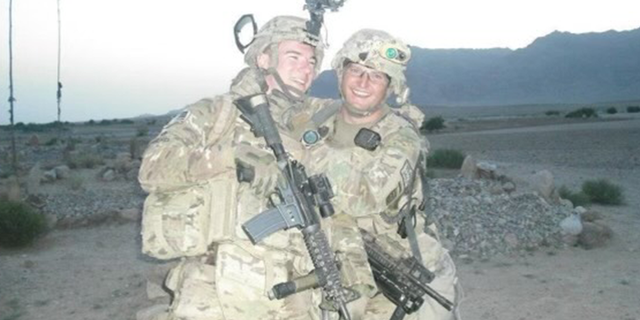 After 47 days in the hospital following the IED blast in 2012, Bernardo took his first steps on prosthesis legs at Walter Reed. It was a lot of pain for a very long time. But, after a while, he was able to move around without a cane. He had to work on stamina, but the pain was finally bearable.
After a while, Bernardo had trouble leaving the house. He was primarily in a wheelchair as the prosthetics caused bleeding, bruising and many other issues. That is when he began looking into osseointegration, an advanced reconstructive surgery for amputees that eliminates the need for traditional prosthesis.
Within a week, Semper Fi & America's Fund, a non-profit 501 organization providing various programs to assist wounded veterans, got Bernardo consultations.
"At this point, I haven't been in a wheelchair for six months. So yeah, it's been a rough road, a long process, but I'm back to wheelchair-free again," Bernardo said.
NATIONAL WARRIOR CALL DAY PROPOSED IN BIPARTISAN BILL TO FIGHT VETERAN SUICIDE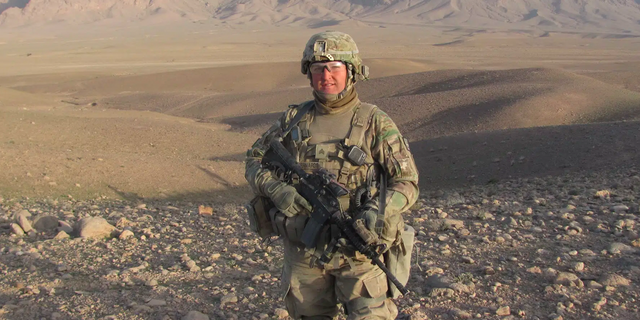 Bernardo was unconscious when he was first awarded a Purple Heart for his courage and sacrifice. Last year, when Bernardo underwent surgery to improve his function and mobility as a double amputee, The Fund surprised him with a Purple Heart ceremony in the hospital.
The Fund was there from the beginning, asking Bernardo just a day or two after waking up in Walter Reed what they could do to assist him. Bernardo is now in the process of becoming a Blacksmith through Semper Fi & America's Fund's Apprenticeship Program.
"They're in touch with the veterans and they're in touch with what the veterans need," he said. It's not just like some, I don't know, dog and pony show or hey we're going to do this for everybody, or you know it looks good on paper. They do what actually helps."
CLICK HERE TO GET THE FOX NEWS APP
Bernardo admits that he is not one to celebrate holidays, but Independence Day will always hold a special significance in the Bernardo household.
"Fourth of July is like, it's the one day a year that's just, that's my day, dude," he said. "Like, I stepped on 10 pounds of explosives and I didn't die. So, I just. I don't know, man. I just light off fireworks and love the life that I have. Thank God I'm here, man."