A bus carrying wedding guests in Australia's wine country rolled over Sunday night, killing 10 people and injuring the other 25 passengers, police said.
The guests attended a wedding at the Wandin Estate Winery and were traveling to the town of Singleton when the crash took place at a roundabout in Hunter Valley, north of Sydney, just after 11:30 p.m., according to Assistant Commissioner Tracey Chapman.
Bus driver Brett Button was placed in custody and was subsequently charged Monday. He will appear in court on Tuesday on multiple charges, including dangerous and negligent driving, police said in a statement.
Though the cause of the crash is not yet known, Chapman said conditions were foggy. The accident is the country's deadliest in nearly 30 years.
AUSTRALIA PLANS TO BAN SWASTIKAS, NAZI SYMBOLS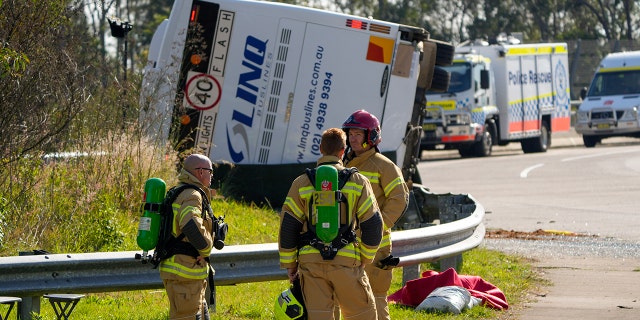 Australia's deadliest road accident happened in 1994, when a bus fell down an embankment in Brisbane, killing 12 people and injuring 38.
Chapman said rescuers had to smash the front window in order to remove survivors from the wrecked bus.
AUSTRALIA TAKING MORE STEPS TO CRACK DOWN ON SMOKING, VAPING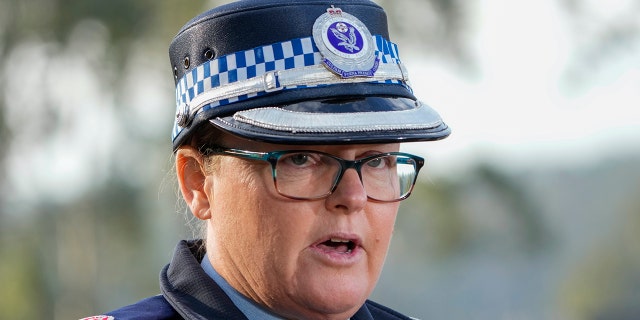 Police Commissioner Karen Webb said investigators are still determining what caused the bus to roll on its side.
"The cause may not be known for some time. It will require scientific examination," Webb told a group of reporters at the scene.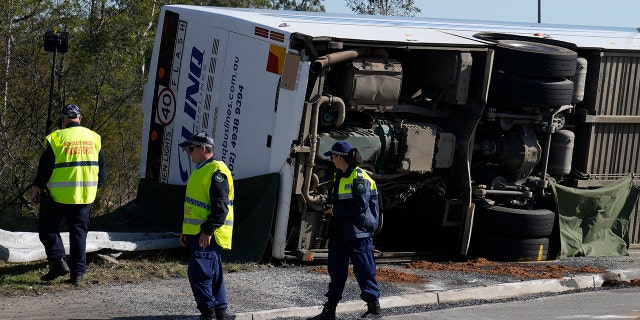 Jay Suvaal, the mayor of Cessnock, a nearby town, called the crash "truly horrific."
"We are a major wedding and tourist destination in the Hunter Valley, and so there will be people from all over the state and the country that have been to these areas and have probably done similar things," Suvaal said. "I think it will send shock waves right through the broader community."
WOMAN STRANDED IN AUSTRALIAN WILDERNESS SURVIVES THANKS TO WINE, CANDY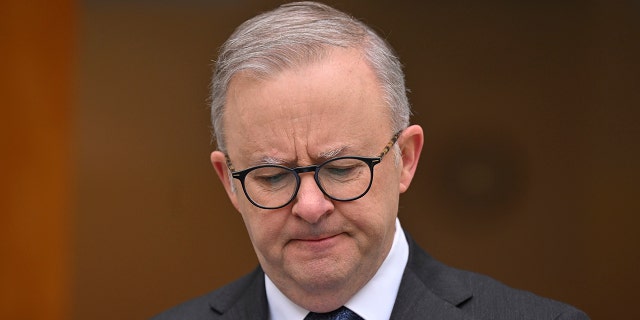 Prime Minister Anthony Albanese said the deadly crash comes opposite of the wedding and that the "mental scars of this will not go away."
"For a joyous day like that, in a beautiful place, to end with such terrible loss of life and injury is so cruel and so sad and so unfair," Albanese told reporters. "People hire a bus for weddings in order to keep their guests safe. And that just adds to the unimaginable nature of this tragedy."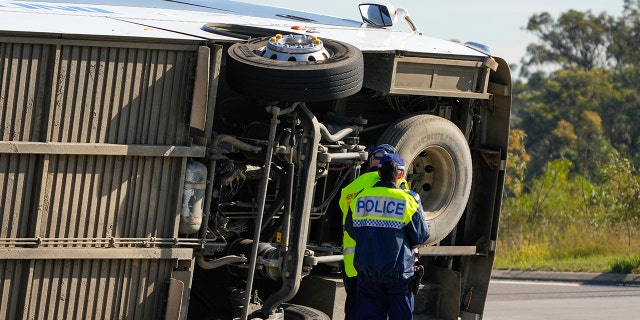 A thick fog may have been a factor in the crash as a witness told the Australian Broadcasting Corp., the fog was so thick she could only "barely" see the flashing lights of police cars, ambulances and fire trucks.
"The fog was terrible," she told the ABC. "You could barely see in front of you."
CLICK HERE TO GET THE FOX NEWS APP 
Greta was the first wine region established in Australia.
The Associated Press contributed to this report.